Description
Seandovi security a cyber security firm in Nigeria is organizing a cyber security training in Lagos,Nigeria.This training will teaches trainees how to defend their networks.Students will learn from proven experts on how to perform defensive cybersecurity.
Topics to be Covered
Design defensive cyber security strategy.
Blue teaming
Web application security testing.
Network Security Training.
General Cyber security training.
Course Summary:
As Cyber attacks get more sophisticated,today's organization are on the race to protect their internet facing assets.Organizations must adopt a proven defensive strategy to defend this bad actors,this course will immerse students on some of the defensive cyber security strategy to thwart this attacks.
This intensive course immerses students in a simulated lab environment, students will also learn how to perform bug bounty hunting and fuzzing their application for vulnerabilities;Such as Buffer overflows and other vulnerabilities affecting today's software.This course will cover all phases of Red teaming and blue teaming with more concentration on blue team.

A focus will be placed on how to design a good defensive cyber security plan, incase your organization is eventually breached.The trainers will release tools to help the students perform good cyber security strategy.

Training Fee: Seventy Five Thousand Naira Only.₦75,000
Where:New Horizon Training Center Lagos.
When:13th Novemeber to 18th November,2017
Course Syllabus
Day 1:
Blue team Goal
Reconnaissance and OSINT
Defensive plan

You are breached what next!
Day 2:
Initial access
Bug bounty hunting

XSS and its impacts

Maintaining your footprint

Privilege escalation methods

Day 3:
Sofware insecurity:Buffer overflow and its family tree.

Unmanaged and managed code

Active Directory enumeration

Tunneling

Day 4:
Question and Answers.

Blue team training objectives
Lateral movement

Lab debrief
Student Requirements

This is course is suitable for entry,middle and advanced IT personnel and will include a large amount of lab activities in a complex simulated enterprise, with active response actions being taken by defensive personnel. Students should have previous IT experience.

Hardware Requirements
Participants will need to bring a laptop with:
8GBs of RAM
Ability to run a virtual machine (VMWare Player, Workstation, Fusion)

If you have a 64-bit processor make sure, it can run 64 bit VM.Check also if the 64-bit processor can support virtualization and virtualization can be enabled in the BIOS
What's Included
Five day training
Daily lunch
Friday party with the instructors and fellow students

life time access to the instructors on any topic facing your organization,in terms of cyber security.
Accommodations
Training will be taking place in the New Horizon Training Center,Lagos.
FAQs
Is this training Free
No!This training is not free.
Training Fee
Seventy Five Thousand Naira Only ₦75,000
Mode Of Payment
You can pay online or via a bank
Bank: Guaranty Trust Bank
Number:0121876718
Name:ONWUJE EDMOND
You can pay online by following the link below

https://spay.ng/seandovi/1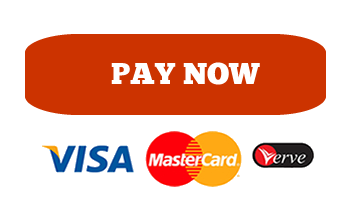 How can I contact the organizer with any questions?
Please email edmondonwuje@ymail.com with any questions.
You can also place a call to :+2349024634777
What's the refund policy?
Full refunds will be provided up to 7 days before the course start date.