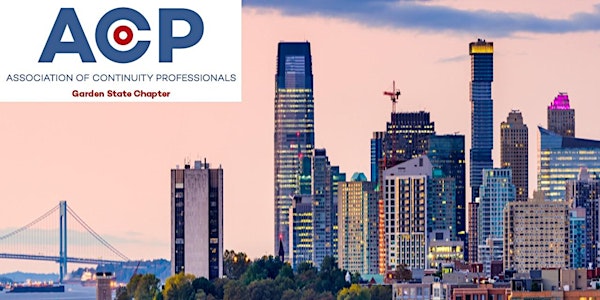 Cyber Security Threats amidst the Ukraine/Russian Conflict
Cyber Security Threats amidst the Ukraine/Russina Conflict
About this event
Hello ACP Garden State Members, and Friends,
Join us for a very informative and timely briefing and discussion on the cyber security threats facing our busineses, infrastructure and country during the Ukraine/Russina conflict. The ACP Garden State Chapter is proud to present Rob Bruder, the Deputy Chief Information Security Officer for the State of New Jersey and the Chief Operations Officer of the NJCCIC where he provides recommendations and improvements intended to enhance the State's cybersecurity posture.
The NJCCIC is the State's one-stop shop for cybersecurity information sharing, threat analysis, and incident reporting. A component organization within the New Jersey Office of Homeland Security and Preparedness (NJOHSP), the NJCCIC works to make the State of NJ more resilient to cyber attacks, to promote statewide awareness of local cyber threats and widespread adoption of best practices. Prior to joining the NJCCIC, Rob worked with the NJ Office of Information Technology's Enterprise Hosting team and most recently with the NJ Judiciary as a supervisor in the Information Security Unit. Rob is also an instructor for Bucks County Community College where he teaches CISSP and Computer Forensics courses.