Description
In today's society, cyber breaches affect organizations every day. How secure is your home, your business, and your identity?
At the University of Phoenix College of Security & Criminal Justice cyber seminar, you will be provided with the tools to understand cybercrimes, learn best practices to secure the Internet of Things, and discuss the implications of cyber security on you and your community.
This complimentary event is open to anyone interested in learning about cyber security and how to protect their homes, businesses and assets.
Keynote Speaker: Cherise Gutierrez, Co-Founder & CEO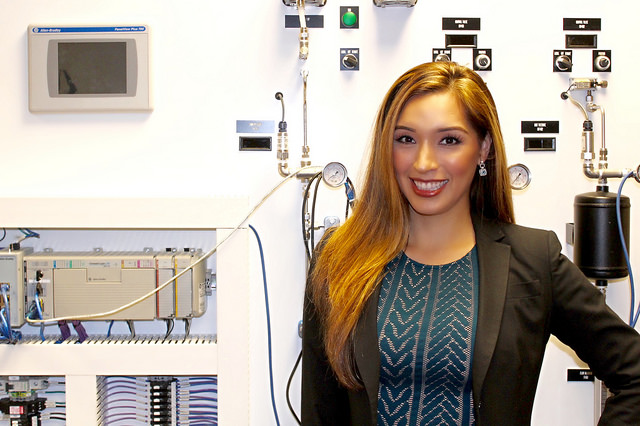 Areas of Expertise:
Incident Response
Threat Intelligence
Threat Risk Assessments
Vulnerability; Penetration Assessments & Remediation
Risk Management
NIST, ISO, Colbit, Achilles Practice Certification Framework Implementation
Network Infrastructure & telecommunications Management, Security & Design
Operations Management
Industrial Control Systems Security & Design
Offshore Technology Security
Executive Strategic Advisory
Training & Awarness
Mrs. Gutierrez is Co-Founder & CEO of Cyber Threat Be Gone LLC (CTBG), an advisory and assessment services company focused on providing cyber security solutions to small and large businesses. Mrs. Gutierrez has a master of business administration from the University of St Thomas, a bachelor of science in computer science from the University of Texas at San Antonio, and has over 11 years of experience in the cyber security field for infrastructure, telecommunications, and risk management. She has served for five years on the Board of Directors for The Rose, a Houston based non-profit aimed at providing health care access to insured and uninsured women. In addition, Mrs. Gutierrez has extensive experience in leading programs that protect critical infrastructure specific to oil and gas operational environments such as offshore technologies, drilling rigs, plants and pipelines. Currently, Mrs. Gutierrez leads and manages the growth of Cyber Threat Be Gone by developing services, acquiring clients and vendors, and serving as the subject matter expert in program deployment.
For the past several years, Mrs. Gutierrez has managed, built and led global enterprise services and programs for Fortune 100 companies. These include network infrastructure telecommunications services, threat intelligence, vulnerability assessment and remediation, incident response, and offshore technology cyber asset security programs. In 2015, she led a comprehensive cyber security program that resulted in the world's first offshore drilling rigs achieving the Achilles Practice Certification owned by GE.
Throughout her career, Mrs. Gutierrez has been an executive strategic advisory of cyber security for both corporate IT and Industrial Controls systems. In her spare time, she is an adjunct professor at the University of Houston where she coaches a team to compete in the Collegiate Cyber Defense Competition and is preparing to teach a graduate level class on Penetration Testing in the Fall of 2016.
Agenda:
5:30 pm Registration
6:00 pm Welcome
6:15-7:00 pm Keynote Speaker
7:00-7:30 pm Networking
This email was sent to you because you requested information about University of Phoenix. If you do not wish to receive promotional information from University of Phoenix at this email address, you may unsubscribe.
The University's Central Administration is located at 1625 W. Fountainhead Pkwy., Tempe, AZ 85282
© 2015 University of Phoenix, Inc. All rights reserved. | product ID
Date and Time
Location
University of Phoenix - Houston Campus
11451 Katy Freeway
Suite 101
Houston, TX 77079