Cyber-security and the Psychology of Hacking

Thursday, March 20, 2014 from 6:00 PM to 7:00 PM (CDT)
Event Details
In Honor of National Criminal History Month 2014
College of Criminal Justice and Security
University of Phoenix, Chicago Campus
proudly presents
Cyber-Security and the Psychology of Hacking 
Event Highlights include:
Threats of cyber-crimes to businesses

How businesses protect themselves from cyber-attacks

Psychology of hacking
WHAT DO WE KNOW ABOUT THE TARGET SECURITY BREACH? (Bernie Leung)
Today's cyber crime is organized with large syndications. This presentation will talk about what we know about this type of operation and the lessons learned.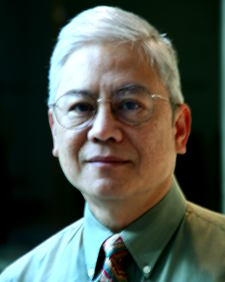 Mr. Bernie Leung is a security professional along with 30 years of IT experience. He is also the President of MESA Technology which provide services in the 5 areas of InfoSec – Risk Assessment, Policy Development, Vulnerability Analysis, Architecture and Remediation, and Security Management. Mr. Leung is certified in IBM Security solutions such as QRadar. He is also a member of Chicago Infragard.
THE PSYCHOLOGY OF HACKING (Melissa Williams, Ph.D.)
Understanding the mentality of a Hacker requires understanding of various disciplines. The psycho-socio aspect of hacking includes more than simply the thinking behind the act of hacking. Understanding the person and mind behind the Hacker requires an understanding of numerous variables and considerations. Taking current research and cases, this discussion will begin unpacking the psychological baggage of hacking.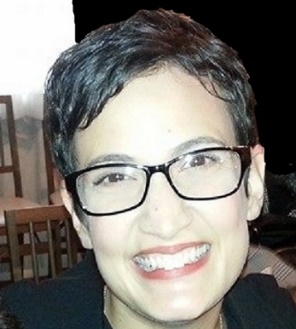 Dr. Melissa Burton-Williams' work experience includes over 15 years in the public sector. She began following her passion to support survivors of domestic and dating violence. Her focus on empowering others soon included working with juvenile offenders, children with disabilities, and extended to working on prison reform, diversity, and victim rights. More recently, Dr. Williams turned her attention to the efficiency and productivity of the public sector.
Dr. Williams received her Bachelor's Degree in General Studies from the University of Michigan, with a focus in sociology and diversity. She obtained her Master of Arts degree in Social Service Administration from the University of Chicago. Having worked for various elected and appointed officials, her experiences helped establish her postgraduate work. At the University of Phoenix, Dr. Williams obtained her Doctorate in Management (Organizational Leadership) with a dissertation that addressed the experiences and perceptions of employees who work under popularly elected leaders' management. Academically, her research interests include human services, victimology, and management.
INVESTIGATION TECHNIQUES (Karl Perman, Thomas Elward)
Attendees will learn about current Cyber security crimes, trends and investigation techniques from a member of the law enforcement community. Questions will be taken.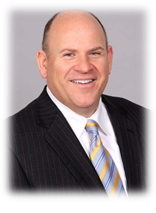 Recognized by Security Magazine in 2011 as one of the "Most Influential People in Security", Karl Perman is a skilled business executive with 28+ years of business protection, compliance, risk management, human resources and law enforcement experience. He has conducted technical analysis of integrated security systems architecture including access control, alarms, asset tracking, CCTV and intrusion detection including the review of security system specifications and protection plans. Mr. Perman has created, evaluated and implemented compliance programs for electric utilities and generation entities. He has expertise with a myriad of regulations including FERC and NERC and has served as an audit resource and subject matter expert for CIP and reliability audits. Prior, Mr. Perman was a law enforcement officer with service at the Federal and municipal levels.
Mr. Perman received a Bachelor of Science with Honors in Public Law and Government from Eastern Michigan University and a Master's of Science in Public Safety Administration from Lewis University. He also graduated from the Security Executive Leadership Program at Northwestern University, received a Certificate in Labor Relations from Cornell University and graduated from the Advanced Human Resource Executive Program from the University of Michigan.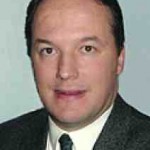 Thomas Elward, Treasurer/Membership Director, InfraGard Chicago, has over two decades of security leadership experience. He regularly provides security leadership to government, multinational corporations, NGO (non-governmental organizations), as well as non-profit agencies. Mr. Elward has presented in both the domestic and international arena to numerous government and private sector organizations on issues spanning from crisis management to social activism. Mr. Elward has studied at DePaul University and holds the CPP security certificate (Certified Protection Professional) from ASIS International.
CYBERCRIME (Joe Ksiazek)
Covering about 30 minutes, the talk is divided into three main sections, beginning with a brief overview of the threats businesses face and what attackers are trying to do to various organizations as well as who they are. The second part includes an overview as well as a demonstration of several attack techniques that are highly effective against most organizations. The last part covers how to mitigate and protect against various types of attacks.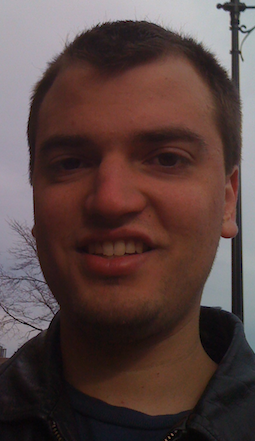 Joe Ksiazek is a technical security analyst at Exelon Corporation. During the past five years at Exelon, Joe has been a part of a security operations team, handling computer forensics, incident response, as well as coordinating and performing computer penetration testing. Joe has analyzed a wide range of applications and devices, and is interested in finding or researching new security weaknesses in computer systems. Joe received his BS of computer science at Illinois State University, and is a certified GIAC professional.
Please register ASAP so we can ensure we have enough space and refreshments.  Click the Register button to save your spot!
When & Where

University of Phoenix, Chicago
203 N. LaSalle Street
Suite 1400
Chicago, IL 60601-1225


Thursday, March 20, 2014 from 6:00 PM to 7:00 PM (CDT)
Add to my calendar
Organizer
University of Phoenix, Chicago Campus
Cyber-security and the Psychology of Hacking