Cyber Security 2015: Are You Prepared?
When and where
Location
The Offices of Goodwin Procter (New York Times Building) 620 8th Ave New York, NY 10018
Description
Cyber Security 2015: Are You Prepared?
Wednesday, February 11 @ 8:30 a.m. ET
The offices of Goodwin Procter at
The New York Times Building (620 8th Avenue)
Our agenda will start with networking and breakfast from 8:30 a.m. to 9:00 a.m. Our program will start at 9:00 a.m. and end with more time for networking.
Internet-based attacks on US corporations are all too commonplace today; they accomplish varied objectives, such as disrupting computer information networks; gaining unauthorized access to systems; realizing economic incentives by accessing credit card information; and stealing critical intellectual property. These attacks are launched by individuals, organizations, and states. Politically-motivated attacks (cyber warfare) are used to disrupt, access, or conduct espionage. Cyber threats, cyber-attacks, cyber terrorism, and cyber warfare can have an adverse effect on corporate profits, public confidence, stock markets, economic/service sectors, and other national critical infrastructures.
Join The NYC CFO Leadership Council for our first program of 2015, "Cyber Security 2015: Are You Prepared?," where our panel will discuss:
Learning Objectives:
- Understanding what constitutes a Cyber attack and its impact
- How CFO's can determine if their IT infrastructure/websites are best protected to minimize the damage of a Cyber attack
- What to do in the event a CFO/Company determines it has suffered a cyber attack
- What preventative measures can a CFO undertake to best protect his client data and intellectual property
Confirmed speakers to date include: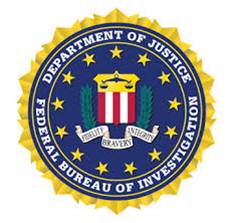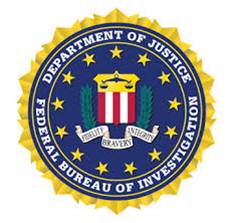 Nicholas Arvanitis,
Global Information
Security
Nasdaq
David A Chaves,
Federal Bureau
of Investigations
(Moderator)
Steven Grossman,

VP Program
Management
Bay Dynamics
Timothy O'Brien,

Supervisory Special
Agent
FBI
Alain Sergile,

VP Product
Marketing
Ionic Security
CPE Information:
Program Level: Intermediate

Requested CPE: 1.5 Credits

Program Requisites: None

Advanced Preparation: None

Delivery Method: Live/ Group
The CFO Leadership Council is registered with The National Association of State Boards-of-Accountancy (NASBA) as a sponsor of continuing professional education on the National Registry of CPE Sponsors. State boards of accountancy have final authority on the acceptance of individual courses for CPE credit. Complaints regarding registered sponsors may be addressed to the National Registry of CPE Sponsors, 150 Fourth Avenue North, Suite 700, Nashville, TN, 37219-2417. Website: www.nasba.org
Registration:
To register for this program, simply complete the form above. NYC CFO Leadership Council members may attend this program for free, and Boston CFO Leadership Council Philadelphia CFO Leadership Council and Controllers RoundTable Boston members may attend at a reduced rate. Non-member senior financial executives who are CFOs, Vice Presidents of Finance, Directors of Finance and Controllers (or the like) are welcome to attend this program for $75.
Please note that service providers or any executives who are not senior financial executives (CFOs, Vice Presidents of Finance, Controllers, Directors of Finance, etc.) will not be admitted attendance to this event. The CFO Leadership Council reserves the right to decline any registration.
More Information:
For more information about this program or The NYC CFO Leadership Council, please contact Debbie Lindner, Marketing Director, NYC Chapters at debbie@cfoleadershipcouncil.com.

About Our Speakers:
Nicholas Arvanitis, Global Information Security Architecture and Design, Nasdaq

Nicholas Arvanitis is a member of the office of the CISO at Nasdaq, and leads global Information Security Architecture and Design, as well as playing a lead role in the Application Security Team and the Nasdaq Red Team.
Nicholas has over a decade and a half of experience in Information Security in various roles across the globe, and has spent much of his career building and leading security architecture and engineering teams, as well as penetration testing and assessment teams. Nicholas has presented original research and provided hands-on training across the globe, including major industry conferences such as the BlackHat Briefings and DefCon.
The bulk of Nicholas' experience is in the financial services industry and the defense and intelligence community, where he has held Top Secret clearance in South Africa and has completed considerable work with US mililtary and defense organizations. He has worked throughout Africa, North America, Europe, the Middle East and Australia.
David A. Chaves, Federal Bureau of Investigations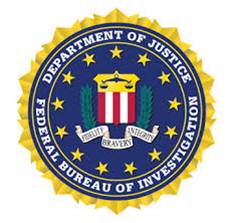 Special Agent David A. Chaves is a senior FBI official assigned to the New York Division. He is widely recognized as the chief strategist in coordinating complex white collar investigations into corrupt participants in the hedge fund industry through the use of sopohisticated techniques, undercover operations and wire taps.
He is a subject matter expert and lectures to audiences in both the public and private sector on securities fraud, FCPA, and the FBI's national priority threat of cyber crime and cyber security best practices. Prior to joining the FBI, he was a civil litigation attorney in Boston, MA.
Steven Grossman, Vce President of Program Management, Bay Dynamics


Steven has over 20 years of management consulting and industry experience working with technical, security and business executives, driving solutions to their most critical and complex problems. At Bay Dynamics, Steven is responsible for ensuring our clients are successful in acheiving their security and risk management goals.
Prior to Bay Dynamics, Steven held senior positions at top tier consultancies such as PriceWaterhouseCoopers and EMC, where he architected and managed enterprise Program Management Office (PMO), business intelligence/ big data analtyics, corporate legal operations, data privacy/ security, cloud architecture and business continuity planning programs for global clients in the financial services and health care industries. Steven holds a BA in Economics and Computer Science from Queens College and has achieved his CISSP certification.
Timothy O'Brien, Federal Bureau of Investigations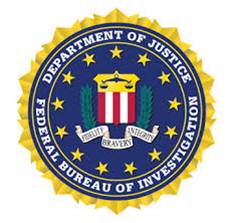 Supervisory Special Agent Timothy O'Brien joined the FBI in 2003. For the majority of that time, SSA O' Brien has worked in the FBI's New York Office investigating computer intrusion cases as a member of the NYO's Cyber Branch. In this capacity, SSA O'Brien has worked extensively with private sector companies' network defense personnel.
SSA O'Brien has also worked in the New York Office's Intelligence Division, where he developed strategic intelligence products which assisted NYO executive management in resource allocation and threat prioritization. Since September 2012, SSA O'Brien has managed a team of agents which investigates sophisticated computer intrusions targeting the private sector.
AlainSergile, VP Product Marketing, Ionic Security


Alain Sergile has had a 15+ year career in information security and is currently the VP of Product Marketing at Ionic Security. Mr. Sergile has displayed a passion for developing market disrupting technology products & services and leading organizations into new terrorities, such as with Internet Security Systems (ISS), later acquired by IBM. At ISS, Mr. Sergile held various Product Management roles and was a member of the X-Force Threat and Vulnerability Research Team, one of the premier independent vulnerability R&D groups in the industry.
Mr. Sergile has held leadership roles in the United States and Europe for startup and Fortune 500 Companies in the enterprise security tech sector. Mr. Sergile has been interviewed and quoted in CNN, the Wall Street Journal and other industry publications for his industry knowledge of security technology.