Description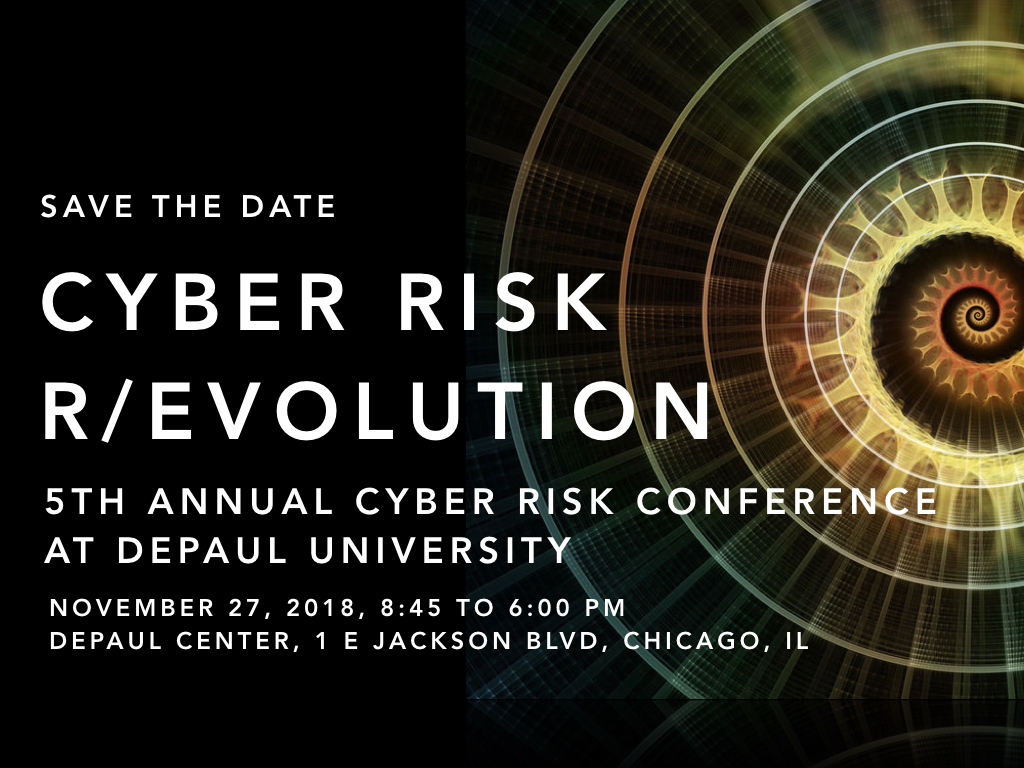 Distinguished Featured Speaker
Orin Kerr, Frances R. and John J. Duggan Distinguished Professor of Law, USC Gould School of Law. Leading scholar in the subjects of computer crime law and internet surveillance.
Keynote Speaker
Dr. Jacob Furst, College of Computing and Digital Media at DePaul University. Professor of Visual Computing and Computer Security. Director of the DePaul Information Assurance Center.
Panel Topics Include:
•Emerging Threats
•Supply Chain Security
•Evolving Insurance
•Evolving Privacy Issues
THEME:
We are all exposed to cyber risk, both as individuals and as professionals. We need to be able to use sensitive data and accurately price and value the risks that our employers and clients take on or are exposed to.
Four panels will address the topics of emerging threats, supply chain security, evolving insurance, and privacy issues. The conference will begin and end with keynote speakers who are experts in cyber security and will include a lunch as well as a reception, providing opportunities for networking.
ABOUT:
Now in our fifth year of conference programming, DePaul has been proud to offer an annual exploration of the frontiers in cyber security. This year's topic is no exeception as we explore the continuing evolution of cyber risk and security.
For a full list of previous conferences, check out our cyber risk conference page on the DePaul website.