Description
Make 2018 the year your organization prioritizes cybersecurity!

Join us on February 15th at The Hartford Club for an interactive session that will leave you with the know-how to make an immediate impact on your organization's cyber risk planning and protections.


Cybercrimes continue to creep into our personal and professional lives, actively threatening the livelihood of businesses of all sizes.
For small businesses, it is more important than ever to plan and equip yourself to handle and counter cyber risk.
The Agenda
8:30 – 9:00AM -- Registration & Breakfast
9:00 – 10:00AM --
Interactive Tabletop Exercise
Incident Response

We'll take the audience through two scenarios that are likely to affect them – (1) a targeted phishing attack leading to financial loss and (2) another attack leading to data loss and reputation damage. The audience will be encouraged to participate in the discussion. It is our hope that after the presentation, you will be better prepared to handle the most likely cyber risks facing companies today.
10:00 – 10:15AM -- Live Hacker Demo

WannaCry. Everybody remembers this global ransomware outbreak. It affected hundreds of businesses in countries all over the world. In an exciting live demo, we'll show the audience how hackers can use freely-available tools to rapidly and completely "own" your systems. We'll also discuss how to avoid having this happen to you.
10:15 – 10:30AM -- Break & Refreshments

10:30 – 11:15AM -- Cyber Risk Management
Key Components of Successful Cyber Risk Strategies
We'll walk through how to build walls of risk management pertaining to cyber.
What comprises this wall and how do you build it?
* IT, policies and procedures, physical security, training, insurance...

11:15 – Noon -- Technology's Role & Security Culture

We'll outline the components of a robust "multi-layered security" approach.
How do you build a culture of security? Why is that so important?

Our Speakers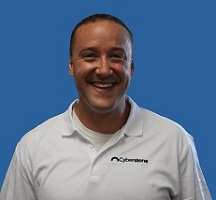 Jeff Miller (Cyberstone Security) is a unique blend of engineer, teacher, and evangelist of all things cybersecurity. His roots in cybersecurity stem from his engineering degree and tenure at the nation's second largest law firm, where he regularly defended against ransomware, the hacktivist group Anonymous, distributed denial of service attacks, and various other threats. Jeff spends much of his time educating organizations on how to adhere to both security regulations and best practices around cybersecurity. Jeff lives, breathes, and bleeds cybersecurity. It's not just what he does; it's who he is.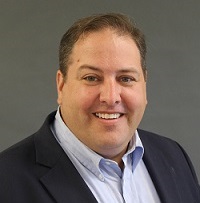 Scott Garcia quarterbacks the Lawyers Professional Liability team at Smith Brothers Insurance. He is a Certified Cyber Risk Manager, providing clients with experienced underwriting, program management, risk management and insurance placement.
"My goal is to help firms and organizations manage and mitigate business risks."
Scott is a magna cum laude graduate of the University of Hartford and a Lean Six Sigma Black Belt.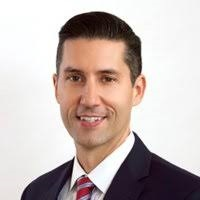 Matthew Baldini is a founding partner of Baldini Lang, LLC. He has a non-traditional approach to business law. His background includes time with Fortune 10 firms, cutting-edge financial tech, leading international franchise systems, as well as large law firms. He prides himself on providing clients with high quality legal services in an "efficient and effective" way. His focuses are on complex commercial and technology transactions, franchise law, dispute resolution, and employment matters.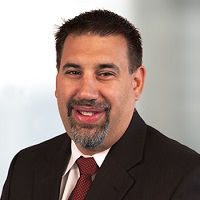 Steve Martocchio is Vice President of Operations at Cooperative Systems. He brings over 20 years over expertise in information technology and operations management. He has been with Cooperative Systems since 2005, and has considerable experience across the areas of backup and disaster recovery, security, and optimization and automation of networks and technical applications. He is particularly well-versed in data retention, business continuity, and cybersecurity solutions.