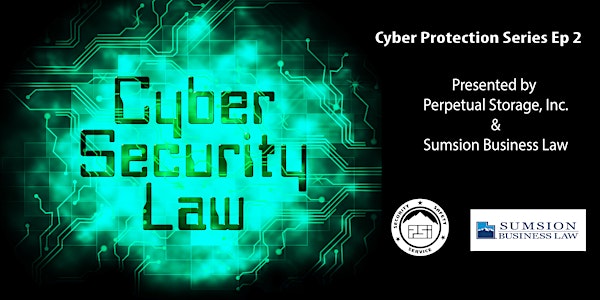 Cyber Protection Series Ep 2: Protect Your Business Using WISP & UCADA
How To Protect Your Business Using WISP Documentation & Utah's Cybersecurity Affirmative Defense Act
About this event
Get Expert Advice On How To:
Protect Your Business Using WISP Documentation & Utah's Cybersecurity Affirmative Defense Act
Join Perpetual Storage, Inc. and Sumsion Business Law to learn about what has been changing around cybersecurity legislation in the past 2 years, including new laws around cybersecurity breaches and the real costs that might impact your company.
Steve Sumsion will be covering how to help your business be compliant with Safe Harbor Cybersecurity Law and he'll also cover what WISP (Written Information Security Program) documentation is. Patrick Lynch will be talking about how to use UCADA (Utah's Cybersecurity Affirmative Defense Act) as a framework for how to protect your business from hackers and from lawsuits that could follow a data breach. Aladar Molnar will cover the roles of CIOs and CISOs in an organization and how to get buy-in from the c-suite, executives and board members to get your cybersecurity goals accomplished.
Reserve your spot now and save the date. You won't want to miss this!