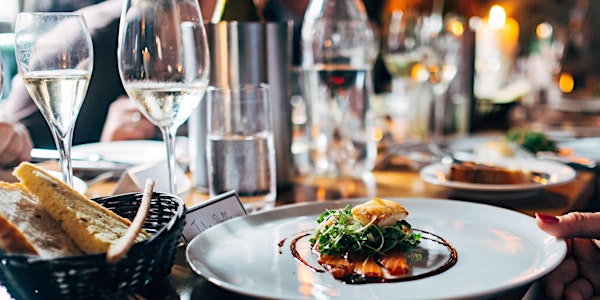 Cyber Leadership Dinner: Cybersecurity from the Trench
Join CISC and KTech for dinner & discussion on real world cyber incidents, identifying lessons learned to help protect your organization.
By Knoxville Technology Council
Date and time
Tuesday, June 6 · 6 - 8:30pm EDT
Location
Ruth's Chris Steak House 950 Volunteer Landing Lane Knoxville, TN 37915
Agenda
6:00 PM - 6:20 PM
Networking, Drinks served
6:20 PM - 7:15 PM
Welcome, Dinner served
7:15 PM - 8:15 PM
Presentation followed by audience Q&A
8:15 PM - 8:20 PM
Discussion wrap-up and closing
8:20 PM - 8:30 PM
Networking and departure
About this event
"Data breaches will happen; how you respond defines your company." Join us for dinner and discussion with Tony Rucci, former Counterintelligence Operations Officer at The White House with more than 38 years of technical security experience.
Tony will share real world examples from the cybersecurity trenches of pentesting, digital forensics and incident response (DFIR), and more. He'll discuss what threats are already here and what's on the horizon to help you and your organization protect your most valuable assets.
This event is an opportunity to make new connections with CISOs and other security leaders in the Knoxville area. In order to promote lively conversation and idea sharing, we invite a small group of professionals to enjoy dinner and drinks together at Ruth's Chris.
PRESENTER
Tony Rucci | Independent Cybersecurity Consultant
Antonio "Tony" A. Rucci is a retired Counterintelligence Special Agent and US Army Warrant Officer, with more than 38 years of technical security experience. Tony ran technical espionage and computer crimes investigations for a good portion of his operational career. He served as the Counterintelligence Operations Officer at The White House, serving two administrations from 1998-2004.
He led technical accreditation for a critical facility at one of the DOE National Labs before being recruited to move to Reno, NV to build a data center for one of the beltway bandits. Since then, Tony started three of his own companies; served as the Chief Security Officer for two others; and built InfoSec & Threat Intelligence verticals for two others before stepping back into the private sector.
This event is open to CIOs, CISOs and others involved in leading cybersecurity teams. If you have not received an email invitation for this event, please contact us at admin@knoxtech.org to confirm your eligibility before registering.
About the organizer
The Knoxville Technology Council connects, develops, promotes, and advocates for the technology industry in the Greater Knoxville region. We believe the technology industry is essential for our community to thrive. KTech unites the region's technology leaders and empowers businesses and entrepreneurs through networks, events, resources, and more. We are advancing Knoxville as a technology hub and center of innovation.