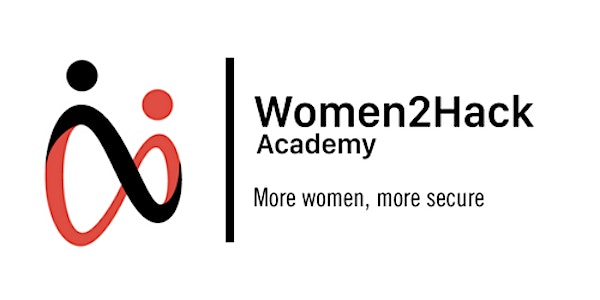 Cyber Hackera
When and where
Location
Fishburners Event Space, Level 2 11 York St Sydney, NSW 2000 Australia
Description
No prior cybersecurity knowledge is necessary to join this event!
Cyber Hackera is our annual event, which promotes cybersecurity as a career option for female students and professionals in tech. In this event, you will discover the fun part of cybersecurity. We want to show you that it is not all about tech and coding, but there is something for everyone, be it system admins, programmers, auditors, lawyers, project managers, creatives, business analysts and more!
Participants will:
- Hear inspiring women speak about their careers and "The Why" of joining this profession
- Join our cybersecurity fundamentals workshops, covering the ten domains of Information Security.
- Join our design challenge to create the 'passwordless system' - ending the use of passwords to access devices and systems.
For the last part of the day, we will give the participants a chance to have hands-on experience by working on the design challenge. They will be grouped into teams, industry mentors will be assigned to each team to guide them through the challenge. Teams will share their solution with our judging panel, with a chance to join the academy or be recruited for internships with cybersecurity companies.
This event is about networking, collaboration, and community - sharing the opportunities for women in cybersecurity by women passionate about cybersecurity.
Women2Hack Academy, is aspiring to be Australia's first social enterprise dedicated to discovering and nurturing women leaders in cybersecurity, through mentorship, leadership and technical training bootcamps.
Inspire.Empower.Repeat
For more details visit our home page www.women2hack.com
#Hackera #Women2Hack #WomenInTech #WomenInCyber #Sydney