Join us in a Zoom call on November 20th for an introduction about the upcoming Cyber CoRe technical cyber security exercise.
About this event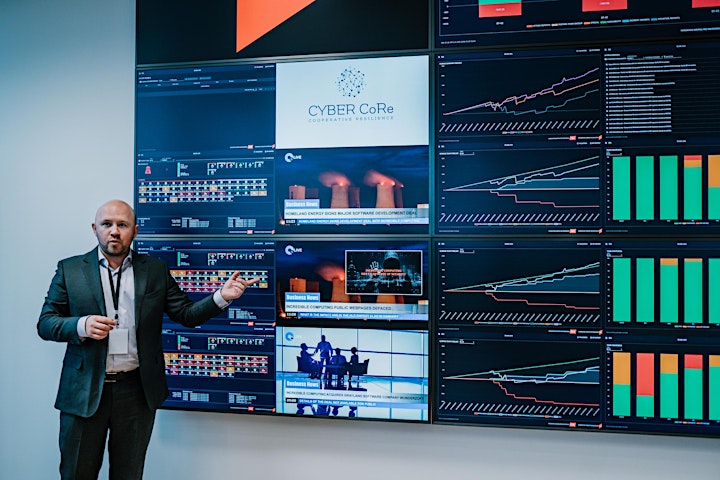 We are welcoming everybody to join this Virtual Meetup where we will explain all the new features and updates to the Cyber CoRe excercise.
RAPID CoRe Winter Edition 2020 is an online technical cybersecurity exercise held on 7–8 October 2020 simulating a full-scale cyberattack on IT Infrastructure for developers, sysadmins, DevOps, security engineers, analysts and team leaders.
AGENDA
November 20, 2020
10:00 AM Aare Reintam, Exercise Director – What small, medium and large organisations get out from participating at Rapid Cyber CoRe 2020
10:15 AM Ragnar Rattas, Green Team Lead – Updated exercise gamenet and features systems in this CoRe
10:25 AM TBD – Customer perspective in participating at a CoRe exercise
10:35 AM Questions & Answers from all participants
All times in Tallinn time (EEST zone)
December 9–10, 2020
RAPID CoRe Winter Edition 2020
Photos: CybExer Technologies © 2020
Organizer of Cyber CoRe 2020 Winter Edition Virtual Meetup 20 November