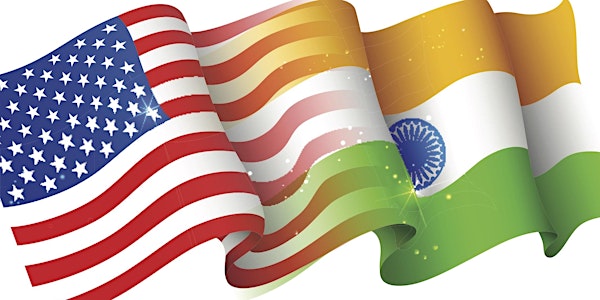 Cyber Conference by Association of Indo-American Security Professionals
Cyber Conference organized by the Association of Indo-American Security Professionals
When and where
Location
Fremont Downtown Event Center 3500 Capitol Ave Fremont, CA 94538
About this event
The Indo-American community of security professionals cordially invites you for an evening of networking with fellow security professionals accompanied with some great Indian food and Bollywood music.
This is an ideal event to build connections with Indo-American security leaders, entrepreneurs and investors who are expected to join the networking night. The event is also set to showcase some amazing cybersecurity innovation coming from companies founded by Indo-American entrepreneurs.
Note - This event is open to all and is not limited to Indo-American professionals
Event Organizer - Anshu Gupta
4 PM - 6 PM - Networking Hour
4:00 PM - 6:00 PM - Doors Open, General Admission, Networking (Sitar Performance during the networking hour by Joanna Mack of Maihar Gharana)
4:00 - 4:30 PM - Women in Security Reception (Co-chairs - Arti Arora Raman(Titaniam ), Chitra Dharmarajan (Okta), Monica Bajaj (Okta), Trupti Shiralkar (DataDog) , Vidya Raman (Sorenson Ventures))
4:30 PM - 5:30 PM - Security Founder to Founder Networking (Co-Chairs - Monica Jain, Shashank Tiwari, Sandeep LahaneTarun Desikan
5:00 PM - Dinner
6 PM - 9 PM - Main Event Agenda
6:00 - 6:10 - Kathak performance by artists from Chitresh Das Institute
6:10 - 6:30 PM - Introduction
6:30 - 7:15 - "Journey of a Security Entrepreneur" Panel Moderated by Varun Badhwar (CEO, Endor Labs). Panelists - Sanjay Kalra (ex CEO Lacework, ex CEO ShiftRight), Rishi Bhargava (Co-Founder, Descope), Nikhil Gupta (Co-Founder & CEO, ArmorCode)
7:30 - 8:15 - Women Security Leaders Panel Moderated by Surbhi Tugnawat (MD, Ernst & Young, exCISO at SRI). Panelists - Aanchal Gupta (Corporate Vice President, Cloud & M365 Security), Swathi Joshi (VP, SaaS Cloud Security at Oracle), Vijaya Kaza (Chief Security Officer, Head of Engineering for Trust & Safety at AirBnB)
8:15 - 9 PM - Journey of a Security VC Panel Moderated by Vidya Raman (Sorenson Ventures). Panelists - Ashish Kakran (Thomvest), Pradeep Aswani (Syn Ventures)
9 PM - 11 PM - Bollywood Party with DJ
We will be catering delicious Indian food & drinks at the event
Sponsors
We would like to thank our sponsors
Gold Sponsors
SentinelOne - Autonomous XDR Secures endpoint, Cloud and Identity
Uptycs - The first unified CNAPP and XDR solution - secure laptop to cloud with one data model and UI
Startup Sponsors
Banayan Security - Secure Remote Access for the Modern Enterprise
DataTheorem - API & Mobile Security
DeepFence - Preventive and detective solution for cloud and container native environments
Privado.ai - The developer friendly privacy platform
Relyance AI - Privacy. It's in the Code
Sprinto - Continuous security & compliance for cloud companies
Sponsorship Opportunities
For sponsorship opportunities, please contact anshu@fixinsecurity.com.
Sponsorships are open to all and are not limited to Indo-American security companies.
Sponsorship Opportunity Document
------------------------------------------------
Privacy Notice - We can not make an event like this happen without the support of our sponsors. By registering for this event, you give us consent to share your contact information with our sponsors.