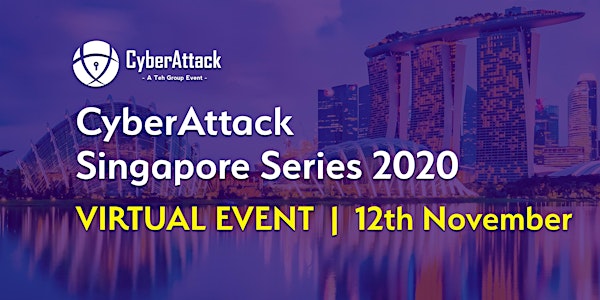 Cyber Attack Singapore 2020
At CyberAttack SG 2020, we aim to help professionals stay up-to-date with security systems and review probable threats.
When and where
Location
Singapore Singapore Singapore Singapore
About this event
Cyberattacks can cost organizations millions of dollars per breach.
Are YOU prepared to fall victim to this costly compromise?
Register Now for Cyberattack SG 2020, 12 November.
Gain insights and knowledge on the landscape of Cyberthreats and how to overcome it.
Experience 3 Diverse Formats in 1 Interactive Digital Event:
THE TALK SHOW
Talk Show Format-learn from industry experts, expand knowledge on Cyber Security Tools.
THE SPOT ON
Join Celebrity Host Jaime Yeo in this Ted Talk-style discussion with Industry professionals, that are concise, sharp and to the-point.
THE BREAK OUTS
Choose topics that YOU are interested in. Select from a multitude of topics across 4 streams.