About this Event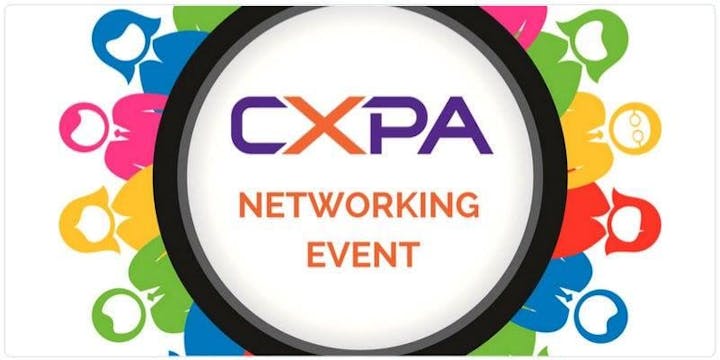 There are countless articles and posts available today that talk about leveraging technology to drive customer experience improvements. Machine learning, Artificial intelligence, Chatbots, personalization, user-generated content are just a few examples. While these technologies can be powerful tools, exceptional customer experiences are built from customer empathy and the willingness to adopt the perspective of customers.
Empathy is the ability to have a deep emotional understanding of another's feelings or problems. Companies that take an "Outside-In" approach focus on understanding their customers (e.g. how they feel, what keeps them up at night, etc.) and make a concerted effort to apply these insights to every aspect of their business so they can provide solutions. If empathy is the ability to feel what it's like to spend a day in someone else's shoes, then it is imperative that companies ensure their employees have done exactly that.
Join fellow CX professionals for a fun networking event where you get to make a difference by exercising some empathy toward those in need and who may not know where their next meal may come from. We will also discuss best practices for driving customer empathy within our respective organizations.
Did you know that 1 in 11 members of our community is at risk of hunger or that 34% of those at risk for hunger in Eastern Massachusetts earn too much to qualify for government-provided emergency food assistance? Sadly, we have regional food banks and local food pantries that cannot keep up with the demand for meals.
To demonstrate our empathy for those in need, we have partnered with The Outreach Program to create a meal packaging event that will produce 10,000 dried non-perishable meals. And, at the same time, you can learn from one another and make new connections that will help drive your own personal and professional CX goals. During this fun and rewarding evening, you will be packaging meals followed by group discussions as to how this experience relates to your own goals and vision around CX within your own organization. A cocktail reception with pizza and salad will be offered to all attendees round out this very special event.
Parking:
100 Clarendon Street Garage
MBTA - Back Bay station on Orange line or Copley station on Green line
We are thankful to our sponsors for their assistance with this event: