#CXIParty at #VMworld 2013 hosted by @CXI and @InfinioSystems 9PM 26AUG2013
When and where
Location
Naan and Curry 336 O'Farrell Street San Francisco, CA 94102
Description
After much anticipation... I've decided to bring #CXIParty back this year in San Francisco for #VMworld 2013!!!
For those who recall my reservations against doing this due to the ridiculously expensive nature of San Francisco, I was able to secure this venue where we should be enabled to be ourselves and get together in the small knit community that is Virtualization! For those who have attended #CXIDinner anywhere from 2009-2012, might remember this place as we'd usually meet there anywhere from midnight to 2am. :)
Due to the size of the venue we'll need to keep this an intimate ~150 people, so cherish your ticket if you're able to get one! :)
Allow me to take a moment to mention my sponsors who will make this event possible!

http://twitter.com/infiniosystems
The good folks at Infinio Systems have stepped up as the Premium Sponsor for this years #CXIParty !!!
(ie; Without them, I wouldn't be able to make #CXIParty possible, so be sure to thank them :))
A bit about Infinio:
Infinio offers downloadable storage performance for your NAS-backed virtual environment. Our software-only solution requires no new hardware, no reboots, and no downtime to deliver the IOPS your virtualized applications and VDI demand. When you need more storage capacity, buy it. When you need storage performance, download Infinio.
Some of the top rockstars from Infinio will be in attendance too so you can pick their brains on what makes their product JUST out of Stealth awesome!
Still accepting sponsors for companies looking to get their name heard if your product rocks, basically to cover the cost of alcohol at BYOB Liquor Store prices instead of ridiculously overpriced "Bar" prices.
If you're interested in sponsoring be sure to hit me up.

I'd like to welcome our latest sponsor @Veeam!

And the awesome folks at Zerto!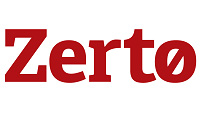 And last but not least Simplivity!

http://twitter.com/SimpliVityCorp
Details about the event!
There will be food available, buffet style as this place is a pretty awesome Indian restaurant.
The party will run from 9PM until Midnight, or later if we're not kicked out... :)
Yes there will be alcohol there, if you have a particular request I'll take it under advisement!
Be sure to bring business cards, because seriously do we need to go over this again?! :)
As like #CXIParty's in the past, you're required to meet new people and make new friends.
Hint; If you find yourself talking to the people you came with, you're doing it wrong, so find me or someone else and we'll introduce you to new people!
CXI Party is an 'acronym' for Communities Xchanging Ideas - You're the community, Got it? :)
If you're hiring or looking for a job, let me know and we'll be sure to link ya'll up!
This is also a brief celebration of my (short) return to the states after spending the past 200 days in Afghanistan, so rock rock rock, right? :)
The location is located in the heart of Union Square so it's *very* easy to find and to get to!
Here are your takeaways:
• Follow @CXI and @InfinioSystems on Twitter
• Register if you plan on attending. If all 'sold out' email me, don't assume it's closed.
• BRING BUSINESS CARDS
• If you cannot find a way up to the party. Shoot me a tweet!
• Be sure to find a way to thank the sponsors. They make this event possible
• You are required to make at least 5 new friends.
• Check for updates on pkguild.com as we come closer to the event!