Looks like this event has already ended.
Explore the events happening around you, or organize your very own event.
#CXIParty at VMworld 2011 hosted by @CXI and @NexusMN - After Welcome Reception, now with vDrink Licensing! ;)

Monday, August 29, 2011 at 8:30 PM

-

Tuesday, August 30, 2011 at 4:30 AM (PDT)
Event Details
Are you going to be at VMworld and always hear about all of these amazing parties which are either full, or you have too many to choose from and not sure where to go?  Well, look no further; in my eyes, you are ALL VIPs and I'm hosting a VIP Party at this years VMworld!
Follow @CXI and @NexusMN on Twitter (Additional details from Nexus @KeithNorbie)
I WANT TO THANK MY PREMIERE SPONSOR AND SO SHOULD YOU!
Nexus Information Systems of Minnesota!

.
Virsto Software

PHD Virtual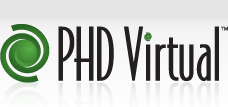 Emulex

Cybernetic Inc, Consulting

Virtensys

VMware Press

Interested in writing or tech editing for VMware Press?  Contact Joan Murray (

joan.murray@pearson.com

, @techeditorjoan)

Visit

vmware.com/go/vmwarepress

to download Advanced chapters from three upcoming VMware Press books by authors Cody Bunch, Mostafa Khalil and Mike Laverick.  Plus register to WIN a 3-book library
Spousetivities

Special thanks to Cloud Architect and Storage/Virtualization Rockstar @StorageWTF for being my Chief of Security!
With that said, YOU ARE INVITED, OMG LETS EXCEED MAXIMUM OCCUPANCY! Yea, that's the plan.
Sit down, eat, drink, take in the most AMAZING views or whatever and talk with some of the best and amazing folks of Industry (food/drink will be organized based upon number of attendees) [I AM taking requests, feel free to shoot them over to my email]
The where and the when?
This will be at the Cosmopolitan hotel - Exact room number(s) to be determined when I get on the ground and check into the hotel.   And unless I get someone stationed downstairs to ring you up in the elevator... you'll need to 'tag along' with someone or a group of people to get up in the elevator. I say.. Deal with it :)
MONDAY August 29TH 2011 - COSMOPOLITAN HOTEL 8:30PM - 4:30AM (AFTER THE WELCOME RECEPTION - No I'm not trying to STEAL the thunder of the Show, just enhance the after party! :))
This will be in the WEST Tower near Registration, which is also where the Cabs let out. If you walk, you have to walk through the casino to get to the room.
Follow #cxiparty hashtag for more details as to the exact WHERE and the WHEN - Please do sign up for 'tickets' so I have an idea of what our occupancy looks like.
Feel free to invite a guest, colleague, customer, whatever.
This is a networking event or something to that effect, so come enjoy yourselves! Let's make the first official day of EMCWORLD a VIP Experience for all to enjoy! BRING BUSINESS CARDS. There may be contests, there WILL be networking!
Oh, FYI: If you want to "sponsor" which is a nice way of saying buy drinks, food, or even demo your tech/gear/whatever; let me know and everyone will GLADLY appreciate that, and I'll be sure to make gracious mentions of you, and who knows... countless video interviews, etc :)
And if you need to reach me, feel free to email, twitter or txt me.
christopher.kusek@pkguild.com
@cxi on twitter
630-362.1320
See you there!
FYI: PLEASE DO NOT PRINT OUT A TICKET OR ANYTHING. You being there is good enough for me :)
Agenda: 8:30PM Party Starts
Other details I will not share at this time ;)
...Eventually Party Ends!
-
--
---
Here are your takeaways:
    •    Follow @CXI and @NexusMN on Twitter (Additional details from Nexus @KeithNorbie)
    •    Register if you plan on attending.  If all 'sold out' email me, don't assume it's closed.
    •    BRING BUSINESS CARDS
    •    If you cannot find a way up to the party. Call my cell. 630-362-1320
    •    This will be the most EPIC Party - The last party ran for 9hrs. So come early, late.. often!
    •    Be sure to find a way to thank the sponsors. They make this event possible
    •    You are required to make at least 5 new friends.

And if you find yourself all trapped and alone and not sure how or who to talk to.  I'll change that. (It'll happen anyway... just look all sad and alone in a corner and I'll find you or find me;))


Have questions about #CXIParty at VMworld 2011 hosted by @CXI and @NexusMN - After Welcome Reception, now with vDrink Licensing! ;)?
Contact the organizer
Attendee List
Sort by:

Date

|

First Name

|

Last Name
When & Where

Las Vegas


Monday, August 29, 2011 at 8:30 PM

-

Tuesday, August 30, 2011 at 4:30 AM (PDT)
Add to my calendar