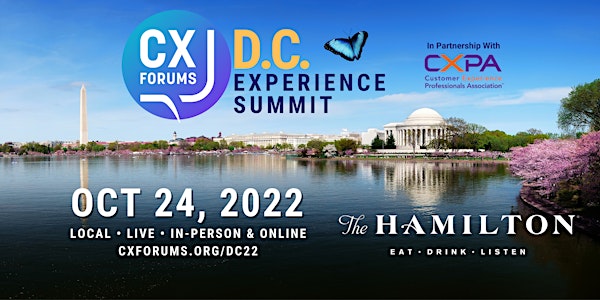 CX Forums DC Experience Summit
Live, In-Person & Online. The premiere customer experience event created by CX practitioners for CX leaders comes to Washington DC!
When and where
Location
The Hamilton Live 600 14th Street Northwest Washington, DC 20005
Refund Policy
Refunds up to 7 days before event
About this event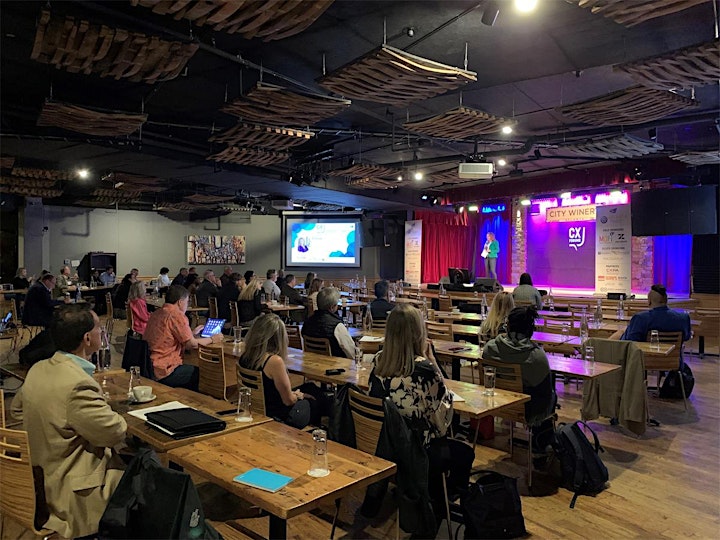 CX is a challenging profession. Now there is a place you can connect with other CX professionals in-person and online.
If you want to improve your customer experience skills and meet others in the CX profession from a variety of disciplines in both the public and private sector, don't miss this event.
CX Forums DC Experience Summit is produced in partnership with the Customer Experience Professionals Association (CXPA).
In-Person and Online Networking with CX leaders from a variety of disciplines and industries, before, during and after the Summit
Discuss Future Innovations in CX/UX and how to improve customer and employee experiences.
See the Latest Tools and Resources to enhance your CX toolkit and practice.
Virtual Hands On Workshops to expand your knowledge and hone your CX skills
Earn CCXP credits for attending
Join customer experience leaders from across the mid-Atlantic region to network, share ideas and tips, expand skill sets and support each other in improving their unique CX initiatives.
CX Forums DC Experience Summit features 9 TED Talk style speakers, 3 Keynote speakers, a Panel of 4 CX Experts and four 90-minute hands-on virtual workshops (included with your registration).
Equally important, there are over 6 hours of time reserved for networking and small group discussions.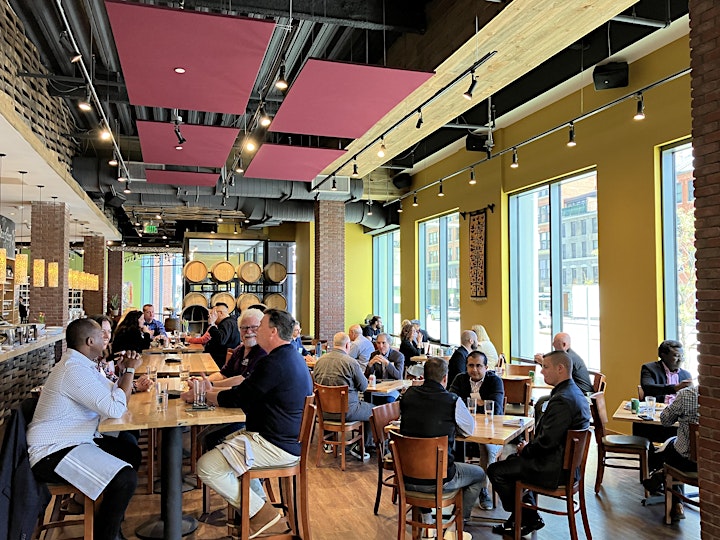 Why Attend?
During the pandemic there have been a lot of changes in the way people shop, what they need and expect in terms of service, quality and overall experience.
CX Forums Experience Summit is the place to learn what CX leaders in are planning next to keep customers engaged and satisfied in the future.
When you attend the CX Forums DC Experience Summit you will be part of an exclusive community of CX/UX leaders focused on sharing, learning, and helping each other grow.
"CX Forums creates space for collaboration, connection, & best practice sharing. If you are looking for a forum to learn from CX & industry experts, be curious, and have fun, this is the place for you." 
~ Michelle Brigman, Medallia
You will meet other leaders in the CX profession from other industries and disciplines. Get inspired with ideas and insights that will sharpen your customer experience skills and jumpstart your professional evolution and growth.
From Chief Experience Officer to Director of Customer Care to VP of Strategy and Design, CX Forums Experience Summits bring decision makers together to share knowledge, support each other in our practice
Check out the Speakers, Agenda & Sponsors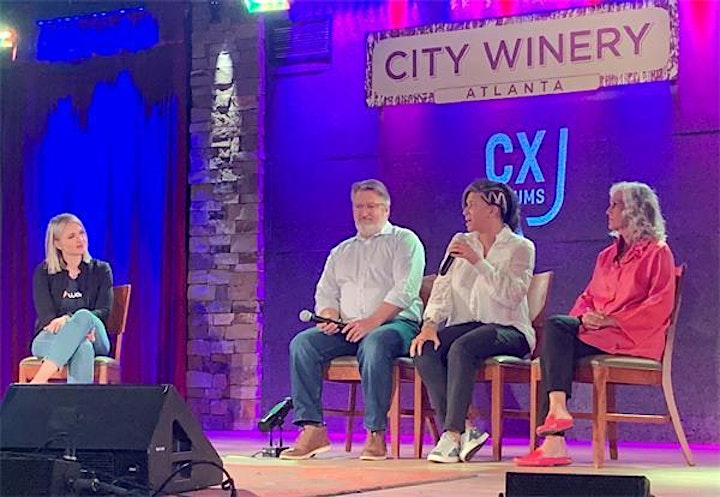 More Than a Meeting
It's more than just a one day event as the Experience Summit includes online workshops, virtual networking and in-person meetups leading to the Summit at The Hamilton Live on October 24th.
As an intimate hybrid event, CX Forums DC Experience Summit is live both In-Person and Online.
No more boring recorded webinars where you can only use the chat function to connect with others.
Our solution for livestream is a Watch Party where you can meet and talk with others throughout the day and watch the speakers live online together.
Whether you choose to attend in-person or online, all attendees of the Experience Summit will have exclusive access to participate in:
Live Experience Summit sessions
Four 90-minute virtual pre-event Hands-On Workshops (Included with registration - a $200 value!)
Meet the Speakers, Happy Hour w/CX Trivia, Speed Networking
Small group discussions
Year round networking with all attendees on the official event app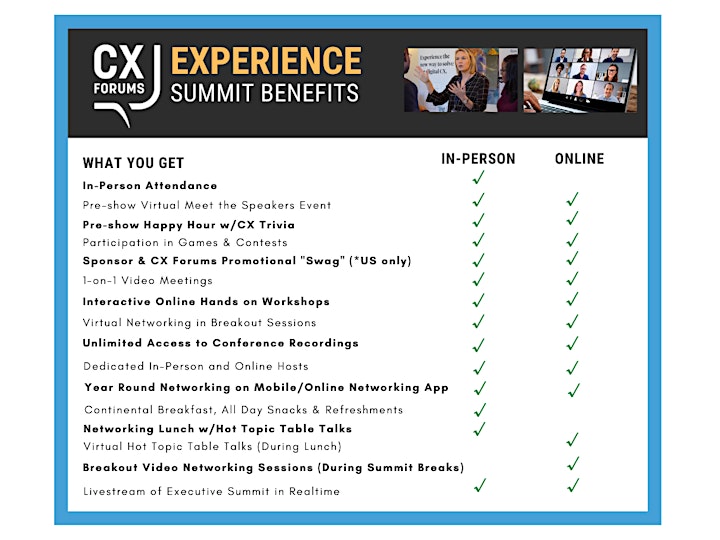 A Unique Entertainment Venue Makes this Professional Conference Feel Like a Social Event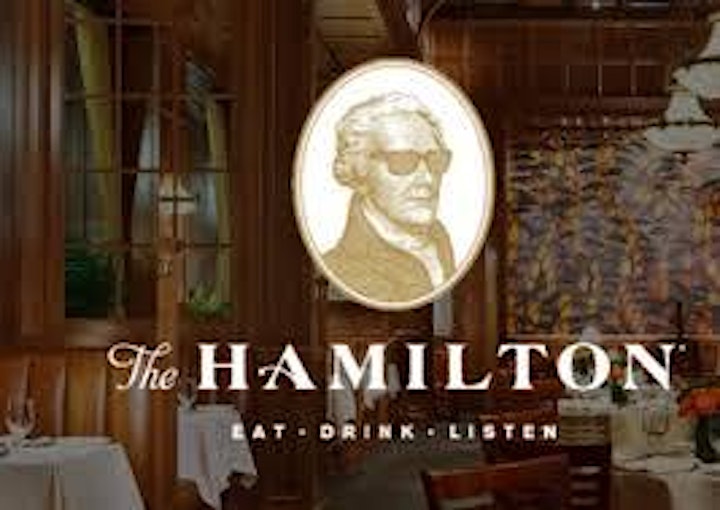 We are delighted to partner with The Hamilton Live to provide a unique music-centric experience which includes a beautiful stage and theater, with state-of-the-art audio/visual, multiple creative meeting spaces, a full service restaurant and bar.
A uniquely eclectic experience located just steps from the White House, The Hamilton has quickly become Washington, DC's favorite gathering place for music, art, entertainment and inventive dining. 
While most trade events take place in sterile conference centers and hotels, The Hamilton was designed for providing exceptional customer experiences.
This amazing venue is part of what sets CX Forums Experience Summits apart from traditional conferences.
NOTE: The Hamilton Live is not in the Hamilton Hotel. Please be sure to check the address:
The Hamilton Live: 600 14th St NW
Hamilton Hotel DC: 1001 14th St NW
Interested in participating as a speaker, sponsor or media partner with CX Forums Experience Summit? Visit CXForums.org or contact Mark Michelson mark@cxforums.net for more info.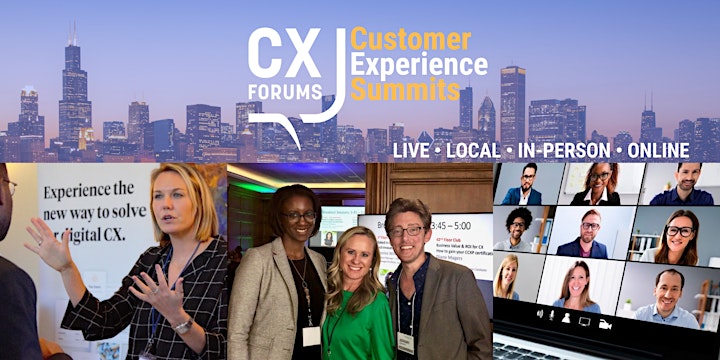 Size Matters
Have you heard of Dunbar's number a.k.a. The Rule of 150? British anthropologist Robin Dunbar suggested 150 is the "magic number" of individuals for networking and maintaining relationships.
For this reason, CX Forums Experience Summits are limited to 150 in-person delegates. Only 100 in-person tickets are available for purchase.
We look forward to meeting you in DC!
Interested in participating as a speaker, sponsor or media partner with CX Forums Experience Summit? Visit CXForums.org or contact Mark Michelson mark@cxforums.net for more info.