Sales Have Ended
Ticket sales have ended
Ticket sales have ended for our REN event! Simply sign up at http://bit.ly/renmember to receive future invitations.
Sales Have Ended
Ticket sales have ended
Ticket sales have ended for our REN event! Simply sign up at http://bit.ly/renmember to receive future invitations.
Description
The Commonwealth Secondary School Centre of Excellence (COE) is proud to present its second COE Meetup of 2018— Design Thinking Meet-Up: Validation Through Interviews!
This session on User Interviews will be run by external Training Partner Reactor.
KEY TAKEAWAYS & LEARNING OUTCOMES
Ever wondered if your students are solving a real problem? One way to find out is through user interviews!
In this session, uncover interview techniques to elicit user pain points and learn how to guide students in crafting their interviews.
TIME & LOCATION
This session will be held in the Design Loft on the 4th floor of Commonwealth Secondary School, from 3.30-5.30pm on Thursday, 19th July 2018.

ABOUT THE COMMONWEALTH SECONDARY SCHOOL CENTRE OF EXCELLENCE
The CWSS Centre of Excellence for Design and Innovation aims to provide Professional Development in Design Thinking and Maker Education as ways to develop joy of learning and entreprenuerial dare in students.
Find out more about CWSS COE here.
ABOUT REACTOR
Reactor runs Entrepreneurship Training programmes for students aged 13-24. Their Mission is to Cultivate the Galaxy's Best Young Founders.
The Reactor Educator Network (REN) is a Professional Development Network for teachers who seek to teach Entrepreneurship, Innovation, Business and Design. REN Members meet up on a bi-monthly basis as a Community of Practice, to share best practices in improving the Entrepreneurial Aptitude of students.
Find out more about REN here.
ABOUT THE TRAINER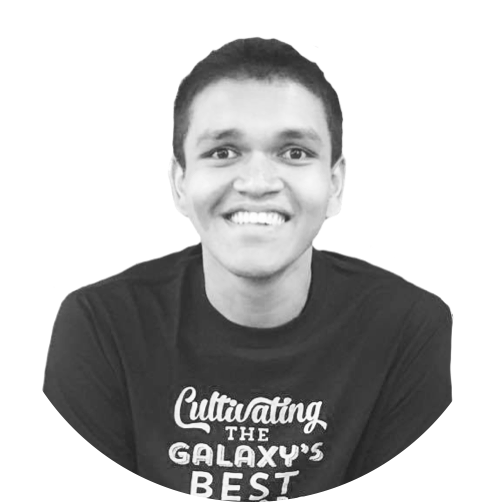 Mr Titus Ang
Training Platypus at Reactor
Titus's life purpose is to learn, grow and develop driven individuals to make the world a better place. With this clear line of sight, he is unafraid to walk the path less travelled. Entrepreneurship training is the perfect intersection for him accomplish this purpose.
As a trainer, Titus's aim is to help youth discover their love for learning. He believes that entrepreneurship is a strong medium to equip students with the skills needed to accomplish this. Combining his unique experience, technical competencies, and training as a life-coach, he delivers lessons that develop students to achieve their full potential.
In his free time, you can find Titus exploring new areas to learn and create. Some of his favourite hobbies are board gaming, cardistry, and tai chi. His diverse range of interests allows him to spot patterns and translate principles across disciplines. He is also highly involved in these communities where he hosts events, organises/judges/competes in tournaments or manages the community.
Titus spends a lot of time with volunteer organizations. He works closely with ACRES, Monfort Care, and Metropolitan YMCA. Some of his contributions include organising the ACRES 16th Gala Dinner, which raised $100,000 and mentoring low-self esteem youth in the MY Mentoring Programme.
Titus has taken an unconventional education path. Instead of pursuing a degree, he has taken his learning on the go. Through working, reading or otherwise, he has self-taught a large repertoire of skills such as videography, programming, and 3D modelling.
FREQUENTLY ASKED QUESTIONS (FAQs)
I'm unable to make it. Can I transfer my registration/ticket?
As seats are limited, it'll be best if you could transfer your ticket to a colleague. However, please drop us an email at elaine@reactor.sg to inform us.
Can I contact the organizer with any questions?
If you've any questions or concerns, feel free to email us at elaine@reactor.sg or Call/Whatsapp +65 91371693.