Description
Paint Nite, welcomes Babson CWEL Scholars to their world headquarters in Somerville, MA, for a day of leadership competency and community building hosted by the Center for Women's Entrepreneurial Leadership and the CWEL Scholars 2018-2019 E-Board.
Get to know your fellow CWEL Scholars & Fellows from all class years while we build your confidence, your network, and your "board" (literally)!
At this event you will:
Meet and welcome our newest community members

Review and understand the new 2018-2019 CWEL program requirements

Exude your confidence by overcoming roadblocks, turning fear into courage, and leveraging your strengths

Strengthen your CWEL Scholars network

Explore the value of mentorship and prepare for the CWEL Mentor programs

Gain inspiration from entrepreneurial role models and influencers

Have fun!
Schedule Overview:
7:00 a.m. | Registration Begins and Buses Board Outside of Trim Dining
Grab and Go Coffee and Continental Breakfast Available
7:30 p.m. | Buses Depart Babson Campus
All CWELS are expected to take the bus as onsite parking is limited.
9:00 a.m. | All CWEL Scholars Fall Retreat 2018
Welcome & Icebreakers

Visible Confidence Workshop

Lunch & Learn: 2018-2019 CWEL Scholars Program Overview

Build Your Board (of Advisors) CWEL Scholars Alumnae Panel

CWEL Mentor Program Breakouts

Power Up! Smoothie Break | Sponsored by Stacy's Juice Bar

Design-a-Sign | Sponsored by Paint Nite ft. Meet & Greet with Paint Nite Leadership
5:45 p.m. | Buses Depart Paint Nite Headquarters
6:45 p.m. | Buses Return to Babson Campus
---
Meet Featured Speaker: Chantelle Anderson, Former WNBA and Founder of VC Consulting International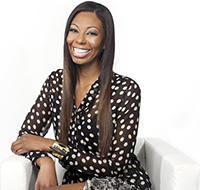 Chantelle Anderson is a former professional athlete and award-winning sales representative turned Confidence Coach and Speaker. She attended Vanderbilt University on a basketball scholarship and majored in Human and Organizational Development. Four years later, she graduated as the school's all-time scoring leader and its first 2-time Kodak All-American. Chantelle was selected as the 2nd overall pick in the WNBA draft and played for six years in Sacramento, San Antonio and Atlanta, as well as professionally in Europe. She has been inducted into both the Vanderbilt Athletics and the Tennessee Sports Hall of Fame. Chantelle then joined Stryker Medical where she grew her territory from $250K to $3.2M in her first full year, was the South Central Region Sales Rep of the Year and won the John W. Brown Award for territory growth. After almost 4 years in Corporate America, Chantelle started VC Consulting International, a coaching and consulting firm focusing on performance strategies for high-achievers. She now gives professionals the tools to build confidence, walk in their full potential and impact their organizations in a positive way.
---
Special thank you to our event sponsors: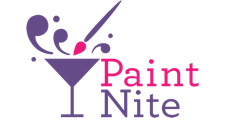 Paint Nite was co-founded by Babson Alumnus Dan Hermann, MBA'10.

Stacy's Juice Bar was founded by local entrepreneur, Stacy Madision, founder of Stacy's Pita Chips.
---
FAQs
Is this event required for all CWEL Scholars?
Yes. This is an required activity for the 2018-2019 CWEL Scholars Program. If you cannot attend due to study abroad or other extenuating circumstances, an alternative activity will be required. Please RSVP Yes or No via the registration form and additional details will be provided.
Do I need to take the bus?
Since there is limited to no parking available at Paint Nite, it is recommended that all CWEL Scholars take the bus from campus. If you have extenuating circumstances in which you are unable to take the bus but still plan to attend the event please contact Valerie Paquette directly at vpaquette@babson.edu.
EVENTS: Add - Modify/Cancel/Delete EXPORT: Add - Modify/Delete - ViewModify Event - Preview and Finalize Event [CWEL Scholars Fall Retreat 2018]
Event Details
Go to Event Notification Page
Do not notify category or event subscribers of this event change.
Event Date/TimeRegistrationMax RegistrantsRegistration DeadlineCancellation DeadlineStandard Cost9/14/2018 (7:30 AM - 6:45 PM)Disabled
Event Marketing Details:
Department:
Center for Women's Entrepreneurial Leadership
Event Type:
Public
Highlight:
No
Categorization:
Undergraduate StudentsWomen's Leadership
Event Details
Go Back
CWEL Scholars Fall Retreat 2018Start Date: 9/14/2018Start Time: 7:30 AMEnd Date: 9/14/2018End Time: 6:45 PMEvent Description
CWEL Scholars Fall Retreat 2018

Paint Nite welcomes Babson CWEL Scholars to their world headquarters in Somerville, MA, for a day of leadership competency and community building hosted by the Center for Women's Entrepreneurial Leadership and the CWEL Scholars 2018-2019 E-Board.

Get to know your fellow CWEL Scholars from all class years while we build your confidence, your network, and your "board"!

At this event CWELS will:

- Meet and welcome our newest community members
- Review and understand the new 2018-2019 CWEL program requirements
- Learn to overcome roadblocks, turn fear into courage, and leverage strengths
- Strengthen their CWEL network
- Explore the value of mentorship and prepare for the CWEL Mentor programs
- Gain inspiration from entrepreneurial role models and influencers