CWE Eastern MA - Mentor On Road: Exploring Trade Opportunities with India

Monday, June 5, 2017 from 2:00 PM to 4:00 PM (EDT)
Event Details
Mentor On Road: Collaborating with India to Empower Women in Business – CWE Eastern MA – May 16
Join CWE as we host "Mentor On Road", an entrepreneurial mentorship tour out of India. Jagat Shah and his team will be touring 24 states and 32 cities in 78 days this summer for the "Mentor On Road" USA tour. We are excited to be the very first stop on the tour! We invite you to come and engage with the "Mentor on Road" representatives as they seek to engage you to explore trade opportunities with India while learning from female business owners in the US and discussing opportunites for connecting Small to Medium sized women enterprises here in the US to those back in India.
The Mentor On Road team seeks to understand the best practices of women empowerment in the USA for increasing the participation of Indian women in Indian economic activity, which today stands at a low of 9% compared to 62% in the USA.
"Mentor to the Road" Jagat Shah: In last 23 years of his career, Jagat has worked on international market & investment strategies with Indian, American, Canadian & European companies & governments. Through his economic development agency, he has worked with a cluster development approach on Small & Medium Enterprise (SME) competitiveness & poverty elimination with several governments & private sector in 20 countries - India, USA, Canada, Brazil, South Africa, Senegal, Kenya, Tanzania, Uganda, Sweden, Finland, Germany, Serbia, Croatia, Italy, UAE, Oman, Ras Al Khaimah, Bangladesh, Afghanistan, Brunei, Indonesia, Singapore, Malaysia, Cambodia and India. He contributes to these efforts from his head office at Ahmedabad in Gujarat - India.
CLICK HERE to learn more about Jagat Shah.
CLICK HERE to learn more about the Mentor on Road USA Tour.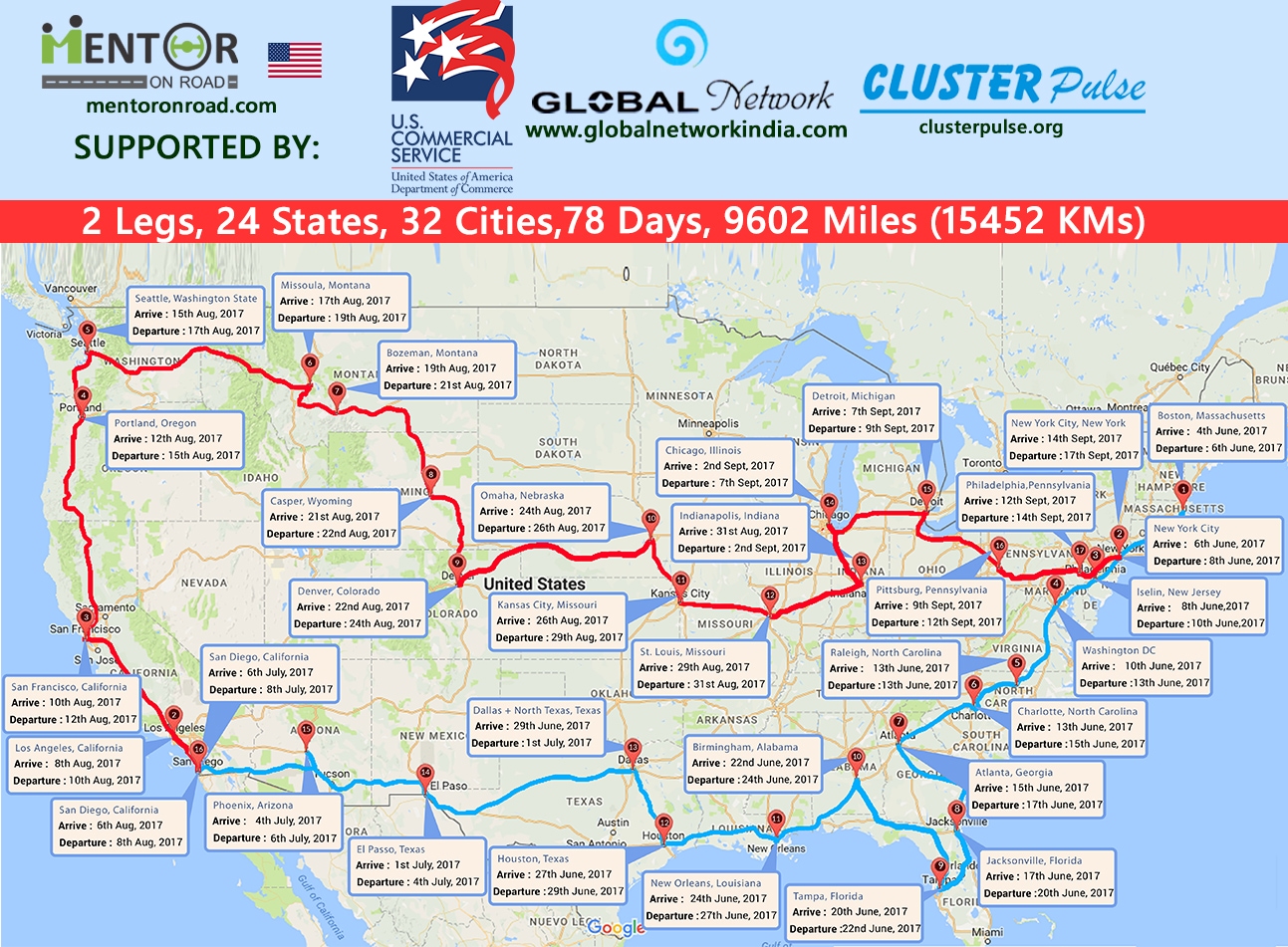 When: Monday, June 5 from 2:00pm to 4:00pm
Where: CWE Eastern MA
             24 School Street 7th Floor
             Boston, MA 02108
Fee: FREE. Must Register to Attend. 
Organizer
Center for Women & Enterprise
Established in 1995, the Center for Women & Enterprise (CWE) is a non-profit organization that provides opportunities for women entrepreneurs and women in business to increase their professional success, personal growth, and financial independence. CWE also operates the Veterans Business Outreach Center of New England (VBOC of NE) that equips veteran and active duty service members and their families with the resources to help them start and run their businesses
As New England's leading organization for women entrepreneurs, we work hard to ensure that all women, regardless of their economic status, are provided access to our programs and services. CWE offers scholarships to disadvantaged clients while fostering influential relationships for successful business women at the other end of the financial spectrum.
The Center for Women & Enterprise provides education, training, resources and connections to women (and men) through Centers in Boston, MA; Westborough, MA; Nashua, NH; Providence, RI; Burlington, VT; and Community Classrooms throughout New England.
In addition, CWE is the New England affiliate for Women's Business Enterprise National Council (WBENC), serving as their certification arm for women-owned businesses. WBENC Certification is nationally recognized in helping established women business owners access new corporate contracts with organizations that are actively seeking supplier diversity. 
CWE Eastern MA - Mentor On Road: Exploring Trade Opportunities with India