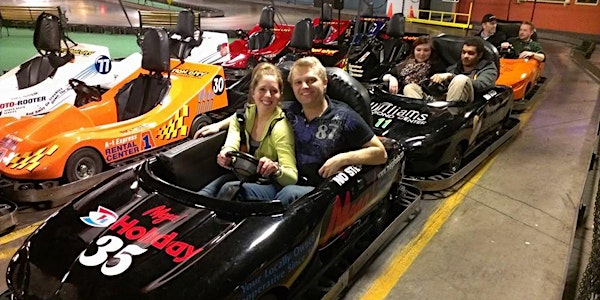 CVSCC Pizza & Karting (FREE for paid members w/sign up/pay at event option)
Location
Action City Trampoline Park & Fun Center
2402 Lorch Avenue
Eau Claire, WI 54701
Description
CVSCC is sponsoring a FREE event for all paid members, providing pizza and 3 hours of fun at Action City that includes 2 hours unlimited pass with focus on their indoor go kart track Event is on Tue Jan 15 starting at 6pm with intro to CVSCC gathering and pizza provided around 6:30, followed by karts and unlimited play from 7-9.
Not a yet a paid member? No problem, just signup and pay that night (cash or check only). $20 for individual annual CVSCC membership gets you over $20 value in pizza and play time, plus membership into the club for a year. "Membership" via the Facebook page or group is considered a Casual/associate membership and is not eligible for entry in this event, but you can upgrade and be admitted! Reminder - those who attended the Nov 13 meeting and helped with planning received a full annual membership and are considered a paid member.
You MUST sign up here and reserve your spot, marking yourself as attending on the Facebook even is for your convenience only, this is the official way to reserve your spot. ONE ticket per paid member, for family paid memberships the limit is TWO, but you must register each person individually.
When checking in at Action City you can ask at the front desk where the CVSCC room is, but do NOT check in at the desk with your ticket as CVSCC is paying and confirming tickets/reservations in our assigned room where you will receive your pass and pizza (likely in the back near the kart track). If not a current CVSCC Member you can join/pay at this time to be admitted.
Learn moreabout membership at CVSCC Membership and more about the club at CVSCC.org