CVMA 27-9 1st Annual "Vets of the Valley" Poker Run
On Sunday, August 1st, 2021, CVMA 27-9 "Vets of the Valley" will be hosting its fist annual poker run to benefit Service Dogs of Virginia.
About this event
There will be a 50/50 raffle and poker run pots will consist of a $250 High Hand and a $250 Low Hand. The run begins at the Blue Ridge Café located at 8315 Seminole Trail in Ruckersville, VA 22968, and proceed to the Far Gohn Brewery, the 1871 Brewing Company, Iron Pipe Ale Works, and then finish back at the Blue Ridge Café.
Registration begins at 10:30 and requires $15.00 per rider and $5.00 per passenger.
Kick stands go up at 12:00, and the last bike returns no later than 5pm.
For further information contact: Cvma279pro@gmail.com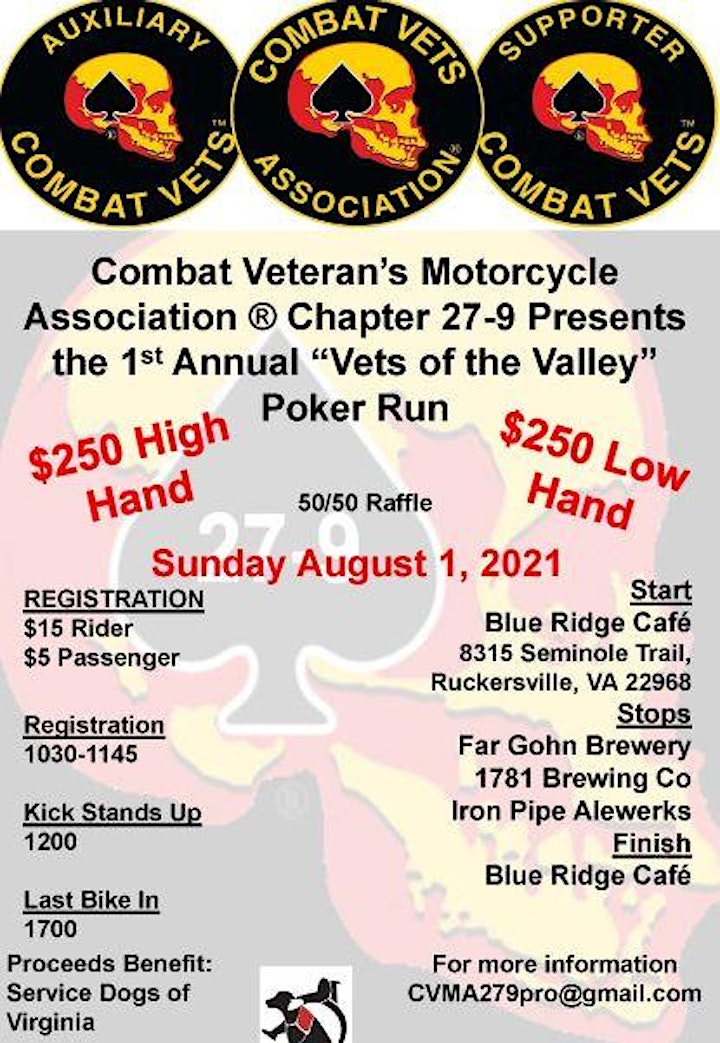 Organizer of CVMA 27-9 1st Annual "Vets of the Valley" Poker Run