Description
Realiza-se no dia 23 de Janeiro de 2018, o 106º Encontro da comunidade SQLPort, que tem como objectivo a partilha de experiências e conhecimento entre os profissionais e entusiastas de SQL Server em Portugal. O evento vai ser realizado nas instalações da Farfetch in Lisbon, sendo a entrada livre para todos os inscritos.

Morada:

Rua do Instituto Industrial 7,
1200-225 Lisboa
Agenda:

19:10 "DBAChecks - Checking SQL Server environments with PowerShell" - Cláudio Silva (DBA - Siemens, MVP)
20:10 Intervalo
20:30 "Froid vs Freud: Scalar T-SQL UDF Inlining" - Niko Neugebauer (Consultor, MVP)
21:30 Jantar livre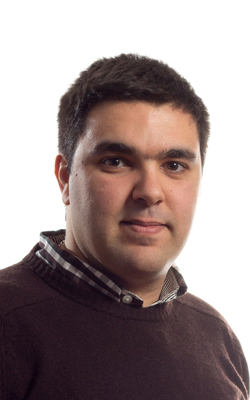 dbachecks is a framework created by and for SQL Server pros who need to validate their environments. It is a free, open source module (created by dbatools team) that allows data pros to crowdsource our checklists using PowerShell's open source testing framework, Pester.
We all share similar checklists and mostly just the server names and RPO/RTO/etc change.
We offer over 80 built-in checks. Imagine being able to easily ensure that:
- Backups are being performed within your policy
- Identity columns are not about to max out
- Database integrity checks are being performed and corruption does not exist
- Disk space is not about to run out
- SQL Servers are compliant with DISA, CIS, and more
Do you already run your Pester checks? No problem, we can run your tests too.
And to top it off, we make it easy to email yourself or view the results of your tests in a gorgeous Power BI Dashboard.
Join us to see how easy (and beautiful) it can be validate all of your SQL Server environments!
Cláudio works as SQL Server DBA and he is an PowerShell MVP who loves to automate any process that needs to be done more than a couple of times. He is an active member on the PowerShell and SQL communities. He was the first major contributor on dbatools project (https://dbatools.io) and is always available to help. You can find him on slack and twitter platforms.
Cláudio co-leads PASS Portuguese Virtual Group and he helps on some Portuguese in-person events such as SQLSaturday Lisbon and TugaIT. He is also a regular speaker on these and other events.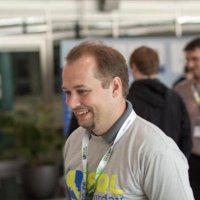 O foco de segunda sessão é na uma das features mais populares entre os Developers e no mesmo tempo uma de mais assustadores em termos de desempenho - as User Defined Functions (UDFs). Após 18 anos de "sofrimento", em SQL Server 2019 e no Azure SQL Database vai surgir uma solução para algumas das limitações de UDFs - uma optimização profunda de fluxo de execução e o potencial processamento em paralelismo. Durante a sessão vamos conhecer o Froid (o nome do Framework) - as vantagens e as limitações, que permitem decidir se esta funcionalidade no SQL Server 2019 será uma enorme vantagem para o seu workload ou não.
Niko Neugebauer is a Data Platform Consultant. A SQL Server MVP with over 20 years of experience in IT, he is passionate about the Microsoft Data Platform and community. Founder of the Portuguese SQL Server User Group and the main organizer of the first SQLSaturday event outside of North America (#78 Portugal), Niko speaks regularly at events such as PASS Summit, SQLRally, SQLBits, and SQLSaturday events around the world. Niko loves sharing information and knowledge and has authored over 130 blog posts on Columnstore Indexes, and regularly contributes to the open-sourced CISL library focused on Columnstore Indexes.
Organizer of CVI Encontro da Comunidade SQLPort