Location
Camelot Theatres
2300 East Baristo Road
Palm Springs, CA 92262
CV Philharmonic Society Chamber Series Presents: Dr. Charles Metz Harpsichord
About this event
Please join the CV Philharmonic Society Chamber Series for our inaugural performance in our new home at the Palm Springs Cultural Center.
Tuesday, July 26
6:30 Reception
7:00 Concert
7:45 Post Reception
Program: 1685, The stars align: Bach, Handel, Scarlatti
Proceeds benefit Youth Training Orchestras of America and the Palm Springs Cultural Center Theatre 3 Renovation.
Dr. Charles Metz studied piano at Penn State University, beginning his harpsichord studies through private lessons with the legendary Igor Kipnis. In the process of earning a Ph.D. in Historical Performance Practice at Washington University in Saint Louis Missouri, he studied with Trevor Pinnock. More recently, Charles has worked with Webb Wiggins and Lisa Crawford at the Oberlin Conservatory. Charles has performed across the country with concerts in Chicago IL, Saratoga NY, Bennington VT, Louisville, KY and Liberty Mo in their Baroque music JEMS Fest. As an early keyboard specialist he is currently performing on his historic Italian virginal, harpsichords and fortepianos.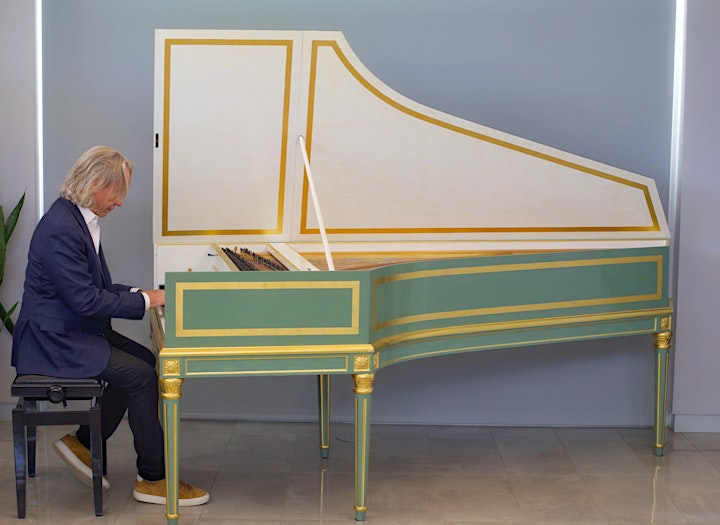 Coachella Valley Philharmonic Society is a collection of world class musicians currently residing in our valley. CVPS' goal is to provide philharmonic quality live music events and to support Youth Training Orchestras (YTO).
Presented by the Palm Springs Cultural Center The CVPS Chamber Series is a four part cycle including Early music, Classical, Romantic, and 20th Century. Proceeds support local musicians, YTO's youth educational programs and PSCC's Theatre 3 Expansion.