Description
Join Pastor H.B. Charles, Jr. for the fifth annual CUTTING IT STRAIGHT EXPOSITORY PREACHING CONFERENCE. The goal of this conference is to train, model, and promote expository preaching. There will be plenary lectures about the meaning and importance of expository preaching, practical breakout sessions on the tools and work of Bible exposition, and worship services featuring faithful expositors that know how to "Cut It Straight".
Our confirmed speakers for 2018 include: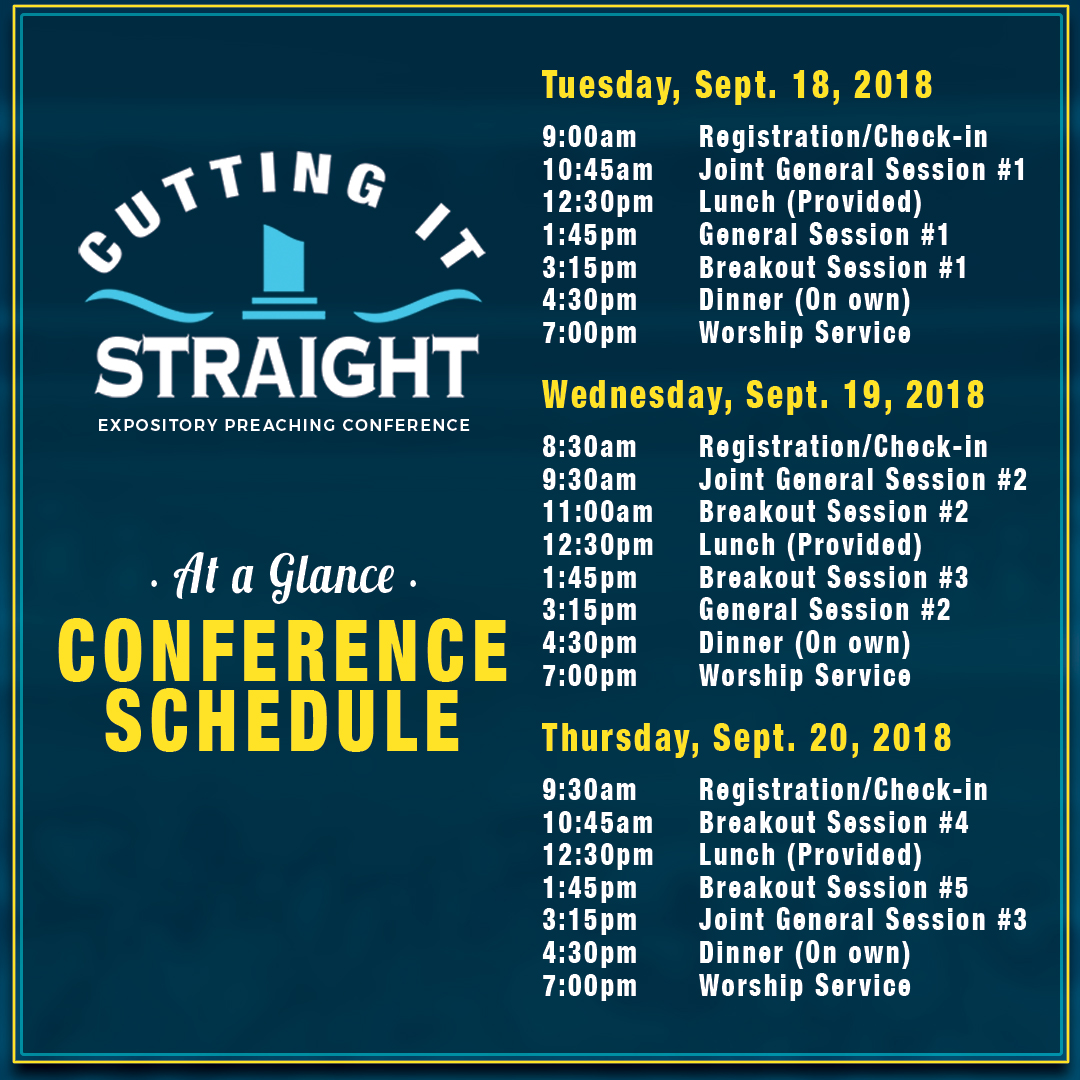 - Jerry Vines
- John MacArthur
- Terry Anderson
- R. Albert Mohler
- Karry Wesley
- Daven Watkins
- Charlie Dates
- Ray Pritchard
- Winfred Neely
- Stephen Rummage
- Romelll Williams
- David Helm
The conference will also have special sessions for Worship Leaders, Women, Youth | Young Adult and Christian Education.