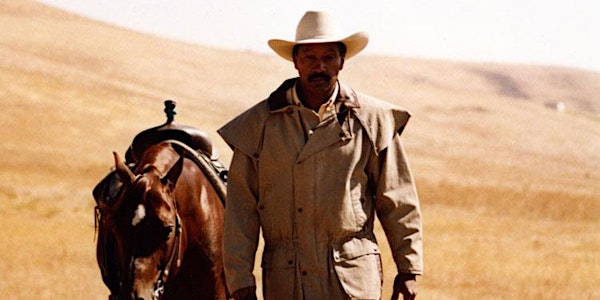 Cutting Horse (2002)
UCLA Film & Television Archive presents free screenings at the Billy Wilder Theater at the Hammer Museum.
When and where
Location
Billy Wilder Theater at the Hammer Museum 10899 Wilshire Boulevard Los Angeles, CA 90024
About this event
Please review our admission policies.
----------------
Cutting Horse
U.S., 2002
An epic clash between rival ranches run by rival families locked in a generational struggle over Western lands, Cutting Horse evokes, for all its independent production credentials, A-list roadshow Westerns pictures of the 1950s. If that seems like a surprising lineage from the director of Passing Through and As Above, So Below, Larry Clark operates here in full revisionist mode, framing his story through the reminiscence of a Mexican American landowner and the allyship he finds in a stoic Black horse trainer, haunted by his past, who returns home seeking redemption. In that, Tyler (Albert Harris) stands in a direct line of descent from Clark's earlier alienated seekers Eddie Warmack (Passing Through) and Jita-hadi (As Above, So Below) in his struggle to make a place for himself and his community in the face of ruthless, racist opposition.
35mm, color, 124 min. Director: Larry Clark. Screenwriter: David Heintz, Larry Clark. With: Albert Harris, Cesar E. Flores, Robert Earl Crudup.