FreeFall Baltimore: Charm City creatives are bringing FREE arts & culture events to audiences across Baltimore City all October long!
About this event
Presented by Fleesie Hubbard and Jonathan Knox, "Cut-Up & Collage!" is a fun, interactive afternoon of collaging in the Station North Arts District!
Founding Director of the Black Collagist Arts Incubator, Teri Henderson, will kick-off the afternoon with a short multimedia presentation about the history and present-day recognition of collaging as a TRUE art form. She'll share insights on the origin and current landscape of collage in the arts, and will offer workshop participants a DIY toolbox of tips for collaging at home. A central theme of this presentation will be accessibility, affordability and unveiling your individual "artist within".
Next, join us in creating collages of your own! All creative supplies will be provided. BYOM (bring your own magazines) if you choose, but additional choices and mounting supplies will be free and available for use. A curated playlist of global house rhythms and projected collages from around the world will be incorporated for added artistic inspiration. Drinks & small plates available @ Showroom Cafe throughout.
Join us for an afternoon of creativity and community!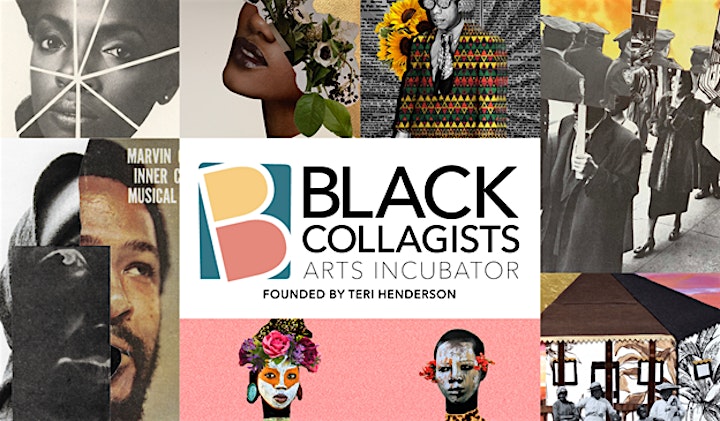 Teri Henderson is author of the upcoming book Black Collagists: The Book which features over fifty Black collage artists from around the world. The focus of Black Collagists project is to correct the art historical record and prove that historically Black artists have made collage and continue to make collage today. Black Collagists: The Book will be available online in early November.