Description
In January 2017, Antarctica New Zealand will host TEDxScottBase. International voices in science, art, entrepreneurship and more will come together in the most remote location on Earth, and their ideas will be broadcast to the world.
Cut The Small Talk is psyched to be one of the global viewing parties that will be screening the event at Impact Hub Singapore. Prepare for a "brain spa" from the first TEDx event held in Antarctica, organized by a full-volunteer team from New Zealand.
What to expect:
12pm: Registration and lunch - bring your own lunch to connect with other attendees before the screening starts. We're trying to get some beverages arranged (to be updated).
12:30pm: Screening commences until around 4:30pm, with 3 breaks in between 4 sessions.
Below is the fantastic lineup of speakers who will be sharing their ideas worth spreading on the ice!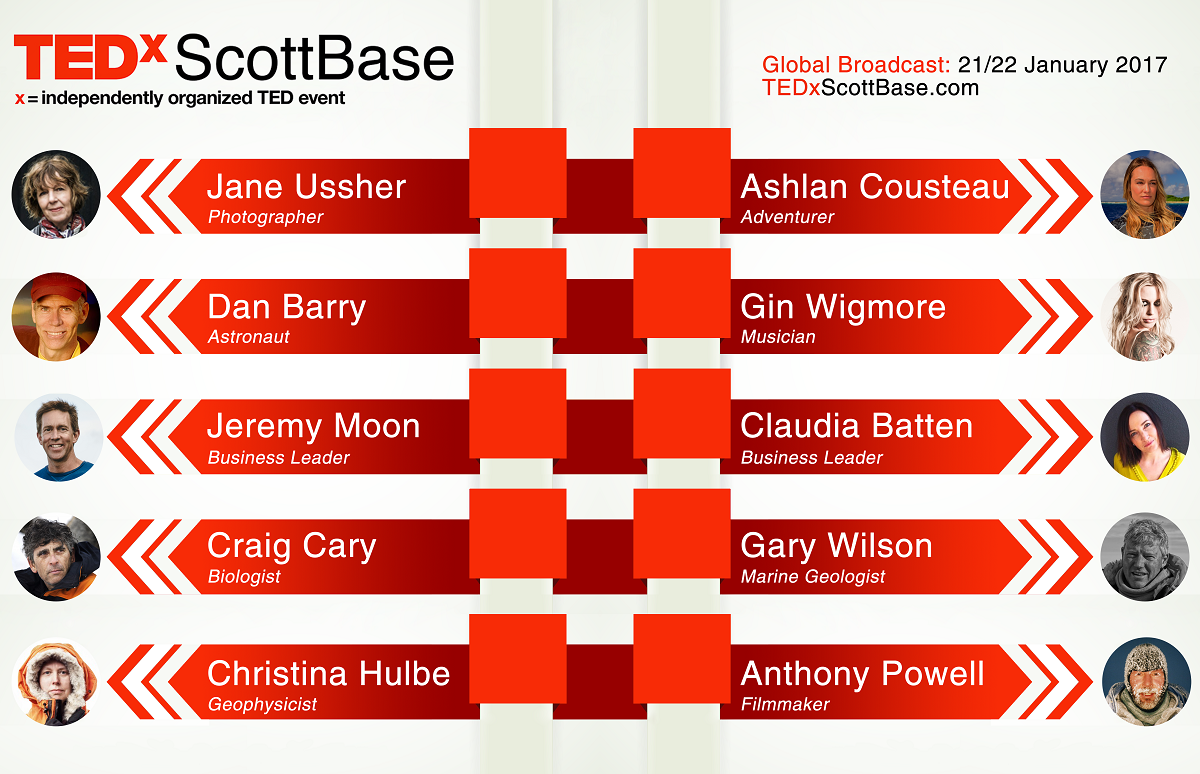 See more information about #TEDxScottBase on their website or Facebook page
Special thanks to our venue sponsor, Impact Hub Singapore