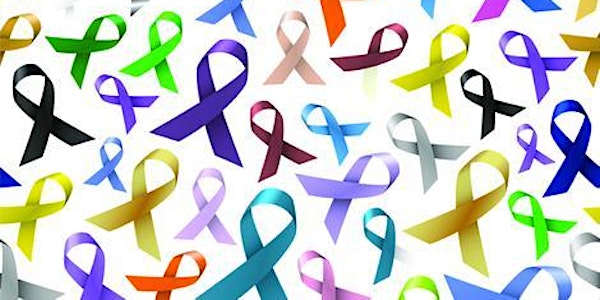 Cut Out Cancer Crop 2022
This year we are celebrating our 17th Annual year of events. Over the years, we have raised over $150,000 to support our community!
When and where
Location
Hampton Inn & Suites Southern Pines - Pinehurst 200 Columbus Drive Aberdeen, NC 28315
About this event
Every dollar raised went to help a family in need through the Foundation of FirstHealth Cancer Care Fund...thank you to everyone who participated, volunteered, donated and shared the weekend with us. We are so proud to be a part of a great community of women and cannot wait to see you all this year.
COVID Precautions: As we try to continue to keep people safe and prevent the spread of COVID-19:
• Limited to 50 participants only, but every participant will have a full table to allow for social distancing in the room
• All unvaccinated people will need to wear masks, for vaccinated people it is still highly recommended
• No Food, Snacks or Beverages will be served by the committee, please plan accordingly
For more information, please join our Facebook Group or check out our website www.cutoutcancercrop.com!
Ruth Lyman Watkins vision began with the Cancer CARE Fund. Established in 2000, the Cancer CARE Fund was the first of The Foundation of FirstHealth's Community CARE (Clinical, Advocacy, Resources and Education) Funds. Each of these Funds provides support, hope, and safe passage for patients and their families.
Last year, the Cancer CARE Fund aided more 350 patients with 46 different types of cancer from 15 counties in North and South Carolina. The patients received the assistance necessary to manage their cancer diagnoses and overcome common barriers to timely and appropriate care. Learn more.
Your generosity can help cancer patients and their families deal with the many challenges of fighting and living with cancer. Here are just a few of the ways your donation can help:
$25 - Assists with medication co-payments and affords medications that are not covered by patients' insurance
$50 - Provides needed medical supplies, equipment and other services and support
$75 - Purchases wigs/prosthesis/mastectomy bras/scarves and nutritional supplements
$100 - Subsidizes average patient transportation costs for treatments and related appointments
$150 - Contributes towards funding of a program coordinator
For new croppers, your support of this cause will allow us continue to fight cancer and help families deal with the basic things they need as they help their loved ones battle this disease. Your time, money spent at the event and donations given are 100% used towards families in our community through the Foundation.
For more information about what they do, check out their website:
https://www.firsthealth.org/foundation-of-firsthealth/caring-for-people/cancer-services/cancer-care-fund
Cancellation Policy: Since this is a Fund Raiser and sells out fast with a waitlist, there will be no cancellations or transfers of seats for this event.  The event will be held Rain or Shine as we have no adverse weather policy.  If someone registers and is unable to attend, we will need you to provide communication by email through the website or cancel through Eventbrite online registration site directly. Those seats will be opened up to others on the wait list. While we will miss seeing you at the crop, your registration payment will be considered a donation and tax deductible.  All proceeds will go to benefit the Cancer CARE Fund of Moore Regional Hospital.