Description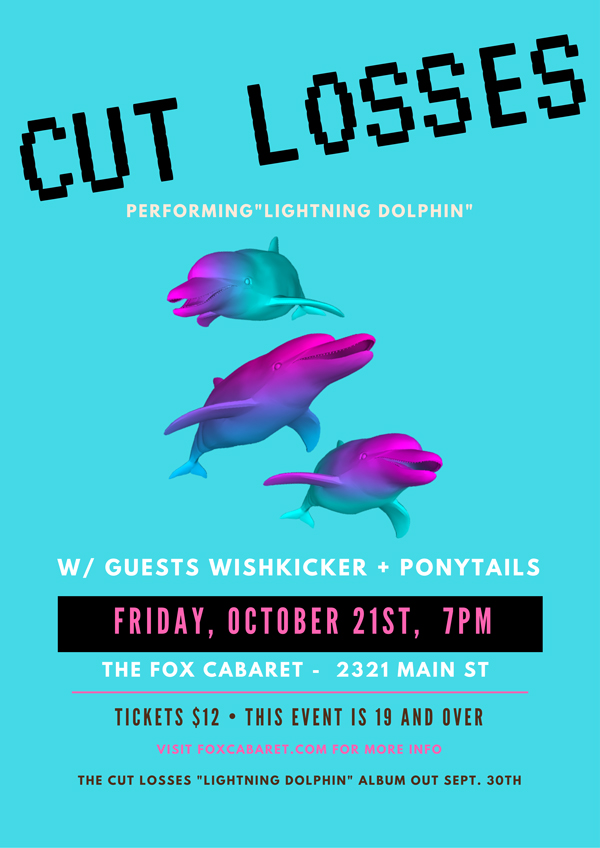 Self taught from the video game "Guitar Hero", Patrick McWilliams was a just high school student soon transitioning into the multi-instrumentalist virtuoso creator of the The Cut Losses. Outcasted in his fine arts school for being weird, the young Patrick McWilliams soon emerged as a unique voice, dominating numerous battle of the bands competitions, radio contests, and establishing a name for himself as a musician before the age of 17.
He possessed only two albums growing up: a Beatles "Greatest Hits" album, and The Beach Boys "Endless Summer," emphasizing the power of melody and harmony as a song's driving force. As he exposed himself to more music, he consistently found himself making connections to these albums, but finding refuge in psychedelic acts such as Tame Impala and MGMT. He additionally enjoys experimenting with electronic music and as a result, his music has been described as a hybrid of 70's Psychedelic, 80's Electronic, and even some hints of Motown.
The Cut Losses frequently reflect on the feeling of isolation in their youth, and through their music hope to provide a voice for unity. Drenched in a love for the 80's, The Cut Losses wants their music to get people to dance again, instilling fast paced tempo behind the dreamy textures and evocative lyrics touching on themes of outcast, fear of insanity, and acceptance. The Cut Losses inspire people to embrace all the weirdness the world has to offer.
From being pulled on stage to sing with Surfer Blood, to signing with Cedar Street Records, The Cut Losses's musical journey has been filled with exciting, unexpected moments. Gaining hype and traction from mainstream blogs, frequent radio features and their opening spot for Los Angeles' own Together PANGEA in both 2014 and 2015, The Cut Losses are now ready to present their debut "Lightning Dolphin" recorded with acclaimed producer Felix Fung (Dead Ghosts, Chains of Love) in 2016.
---
With Guests Wishkicker + Ponytails