Customer Success with Kristen Hayer at The Success League
Description
Get your tickets ASAP as we are almost sold out. Batch 3 is the final set of tickets available!
---
Attention all modern customer success professionals!
Join us in our continuing sessions in the heart of Silicon Alley, New York City as we explore the latest and greatest topics and technologies within customer success.
For our next event, we are hosting a hands-on meetup & workshop with a rare appearance from Kristen Hayer at The Success League, one of the most well-known customer success consultants whose clients include Oracle, Krux (Acquired by Salesforce), NS1, Searchmetrics, Schoology, and much more.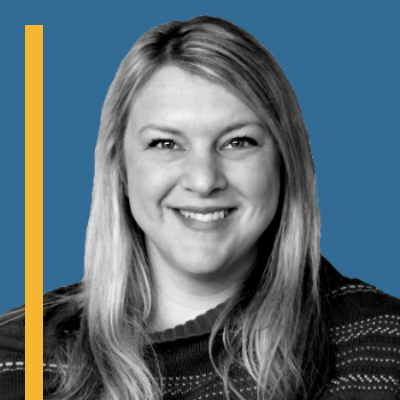 About Kristen Hayer:
Founder & CEO, The Success League
Kristen Hayer founded The Success League in 2015, to help executives build and scale exceptional customer success teams. She believes that customer success is the key to driving revenue, client retention, and exceptional customer experiences. Kristen's areas of expertise include modeling success goals and metrics, designing the optimal customer journey, selecting technology, hiring and training teams, and developing leaders.
Prior to founding The Success League, Kristen built and led award-winning customer success teams at JazzHR, VerticalResponse and Ascentis Corporation. Over the past 20 years she has been a success, sales, and marketing executive, primarily working with growth-stage tech companies. Kristen has her BA from Seattle Pacific University and her MBA from the University of Washington. She currently lives in Silicon Valley, and serves on the Board of Directors for Brisbane Dance Workshop, an organization that promotes children from diverse backgrounds and income levels participating in the arts.
Kristen loves kayaking with her family, training her new puppy, traveling, wine and books.
Awards:
2017 Top 25 Customer Success Influencer

2014 Bronze Stevie Winner for Sales & Customer Service

2013 Gold Stevie Winner American Business Awards

2013 Gold Stevie Winner for Sales & Customer Service

2013 Gold Stevie Winner for International Business Awards

2013 Silver Stevie Winner for Sales & Customer Service
The Success League Clients:
References:
"Where The Success League stands out from the rest is their expertise with selling, marketing, services and business strategy – which helps to integrate customer success into a business for best results. They helped us to develop a customer acquisition and selling process, validate our messaging and zero-in on the important customer problems to solve for our technology solution. Along the way, we learned how to use data-driven, agile approaches for our commercial efforts.
- Jim Berardone, Chief Customer Officer, OnlyBoth"
Topics of Discussion:
Customer success is a growing and changing discipline. Different organizations embrace different team structures, compensation strategies and methods for engaging customers. Join us for an interactive session with Kristen Hayer from The Success League where you'll learn:
Deep dive into the qualities, traits, and habits of the top CSMs

Managing churn and difficult conversations - understanding what is happening in a customer's mind when problems arise, how and when to raise difficult issues with customers, and how to proactively address churn warning signs

Working with customers to build goals and how to measure outcomes

Compensation plans that drive positive behavior and helps your team achieve its goals

How to determine the right structure for your success team based on your company's maturity, customer segmentation, and business models

Team metrics & goals

Which characteristics you should be looking for in your ideal CSM, based on the structure you choose
Agenda:
6:30 pm - 7:00 pm Networking

7:00 pm - 9:00 pm Presentation, Group Discussion, & Workshop


9:00 pm - 9:30 pm Meet & Greet with Speaker + Networking
---
***Get your tickets ASAP as we are almost sold out. Batch 3 is the final set of tickets available***
---
Check out photos from our previous events!
Please note that tickets bought are non-refundable; please contact the organizers below for ticket transfers (ex., you wish to give the ticket to another named individual)
---
Thanks to our proud sponsors and partners below:

Alley is an entrepreneurial hub, where teams and individuals can grow their businesses surrounded by like minded people, and work collaboratively in a supportive environment. Our aim is to help our startups bridge the gap between their innovative ideas and stable business establishment. This is where human talent, ingenuity, and sourcing capital come together.