Sales Have Ended
Registrations are closed
Thank you for your interest in this event. The registration for this Online Hiring Event has ended. Please make sure to check the Crossover Company Profile for upcoming Hiring Events!
Sales Have Ended
Registrations are closed
Thank you for your interest in this event. The registration for this Online Hiring Event has ended. Please make sure to check the Crossover Company Profile for upcoming Hiring Events!
Description
We're running an Online Hiring Event on December 15th, 2018, to hire Customer Success Account Manager ($100K/yr).
Online Hiring Events are live forums designed to enable you to understand the role and requirements through an interactive Q&A session followed by a self-directed testing process. The testing takes between 3-5 hours to complete. It's worth taking the time to finish all the tests because we evaluate every single complete application to find the top talent.
This event will include all testing required to apply for the role. Upon grading the tests, and if you advance, we will set up an interview with the hiring manager.
You can see more details about this role here:
https://www.crossover.com/customer-success-account-manager?utm_campaign=Dec15event
---
In this role, you will be our customer's champion from start to finish - you will own the most critical aspect of our business: customer satisfaction. Your relationships with customers will begin at the close of a sale. You will then work with our internal teams to ensure that their processes are meeting the needs of the customer. Growing existing accounts and utilizing your skills in both cross-selling and upselling will be a constant activity. To thrive in this role, you will need to be a master in customer-facing communication, relationship management, and working quickly with internal teams to deliver results. Measures for this role are simple: Customer Satisfaction (NPS), Account Growth (Revenue) of your accounts, # of Referrals to sales, # of Testimonials.
Candidate Requirements:
5+ years experience in procuring accounts in the software SMB/Enterprise industry
5+ years in technology sales experience with at least 3+ years in management experience
A proven track record in building customer relationships with both business and technical leaders
Experience managing and selling to 11+ accounts simultaneously
Project management in enterprise software projects
Technology Delivery Experience (e.g. Professional Services or Software Licensing)
Executive Facilitator (Working with VPs/Directors to understand needs)
Passion for customer success, driven by customer satisfaction and achieving revenue growth quota on existing accounts
Experience in customer-facing project management, technical pre-sales or other technical consulting role
Experience with proactive cross-selling and upselling is paramount
Excellent interpersonal and organizational skills with the ability to facilitate dialog and collaborate effectively with cross-functional teams
Excellent presentation and written communication skills
Ability to understand and articulate technical concepts, strategies and current development technologies
Desire to learn new value propositions, products, and customers
Self-motivated, Self Starter and able to work successfully in a 100% virtual environment

Desired Skills and Experience:


Bachelor's degree required
Experience working in a matrix global environment
Experience managing SaaS or Cloud technical accounts
Experience as a project or engagement manager
Must have experience with Customer Lifetime Value and metrics associated with CLV.
Must be able to define metrics and demonstrate value through metrics of CLV.
Must have consultative skills, deep domain/sector knowledge, and understand the role service plays in the organization.
Must be able to be at the face of the consumer when needed not for customer support but for customer success and retention.
Register by clicking the green button. The Webinar address and test platform link will be sent to confirmed candidates by email.
Join our community of remote professionals!
We have over 4,000 Crossover team members and are growing our network around the world. Watch this video to hear from team members in Brazil, Russia, Poland, Argentina, Turkey, Romania, Ukraine and Hungary. https://youtu.be/L_hhRUutsko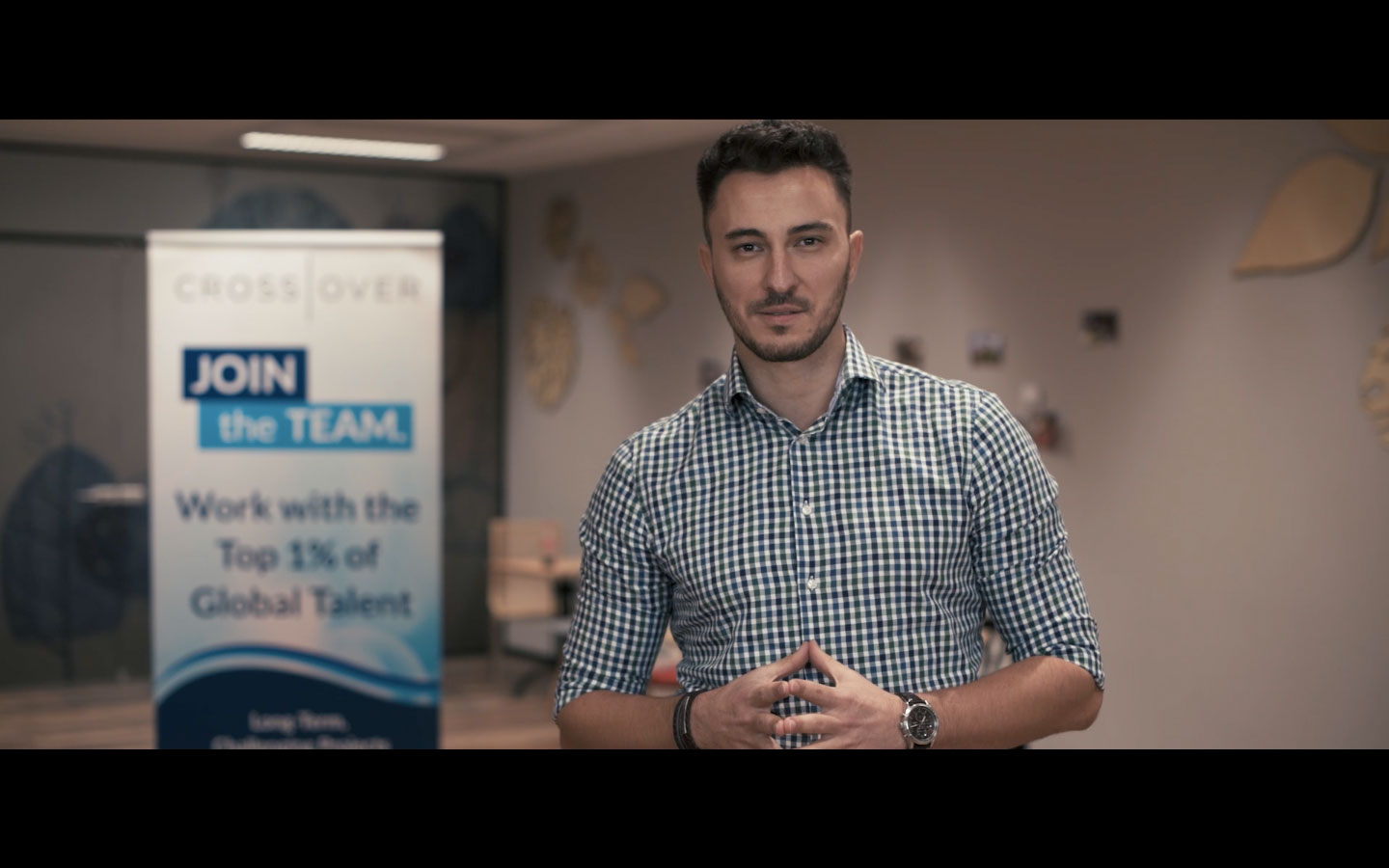 Watch our Pre-Event Checklist Video: