Description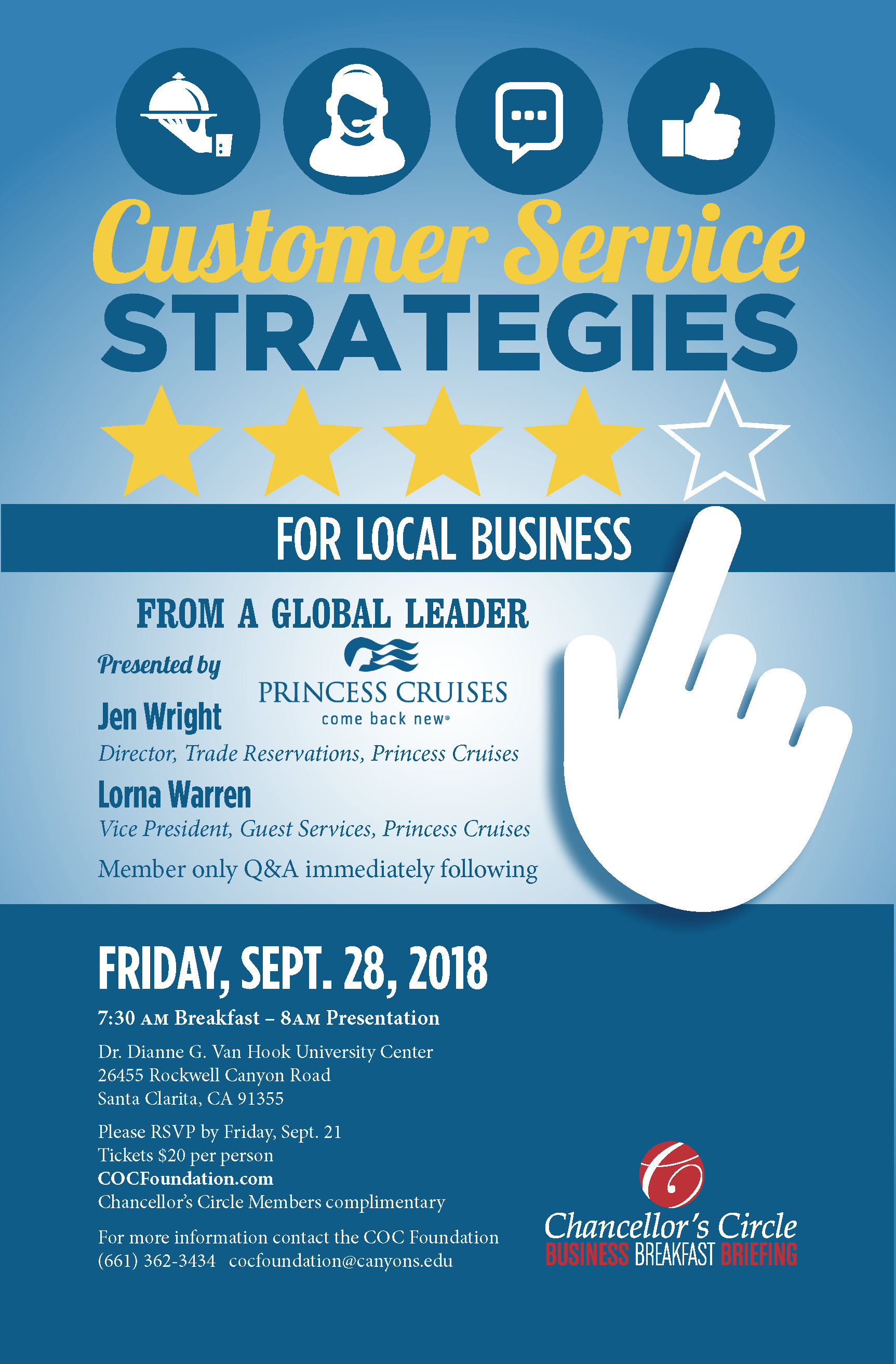 The College of the Canyons Foundation is proud to host: Customer Services Strategies From a Global Leader, a Chancellor's Circle Business Breakfast Briefing.
Presented by customer service strategists and executives of Princess Cruises:
Lorna Warren - Vice President, Guest Services
Jen Wright - Director, Trade Reservations
In this presentation you will learn about proven customer service practices as applied by a global leader in the travel and hospitality industry, including:
Creating a customer-centered culture in your organization

Delivering world-class customer service on a global scale

Fostering positive communication within your organization to create passionate advocates for customer service

Facilitating an enriching and engaging environment with customers to create raving fans of your product

...and much more!
$20 ticket includes breakfast & parking. Chancellor's Circle members (membership required) receive complimentary tickets. Private Q&A with presenters immediately following presentation.