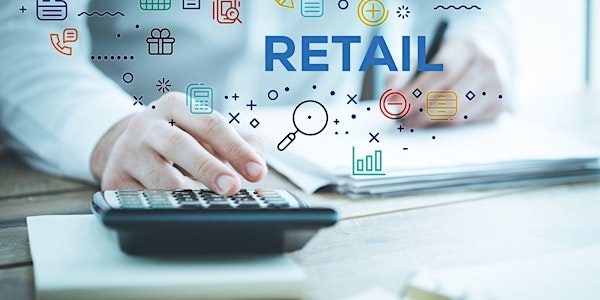 Customer Service for Retail Store Agents
Customer service is a very effective element that manages almost 5-6% of overall customer experience.
Date and time
Saturday, February 25 · 5 - 8am PST
Refund Policy
Contact the organizer to request a refund.
Eventbrite's fee is nonrefundable.
About this event
Customer service is a very effective element that manages almost 5-6% of overall customer experience.
This two-session training will help sales center agents learn to make the very most of their interaction
based work, including understanding the best ways to listen, be heard, manage relationships, and finally
sell to customers.
Course objectives:
At the end of the training, the participants should be able to:
1. Define the elements of customers experience in his or her brand
2. Develop the right attitude to deliver excellent customer service
3. Empathize with customers
4. Build rapport with customers
5. Avoid critical mistake areas that make customers unhappy
6. Develop proper attitude required to become an excellent sales center agent
7. Manage difficult or angry customers
8. Develop skills to effectively manage different types of customers
9. Use body language and verbal skills to communicate with customers effectively
10.Manage personal stress level
Who can participate in the workshop?
Exisitng and aspiring sales & service center agents
No. of participants per session: 10- 25
Training duration: 2 days*
* 1 day training session can also be developed upon customer requirement
Training content:
1. Offering your service
2. Fixing customer service basics
3. Delivering superior service
4. Skills to win customers' hearts
5. How to deal with different type of customers
6. Converting visitors to customers
Mohammad Mubir Mahmud Chowdhury
Co-Founder and Lead Consultant, Beyond Rationale
Co-Founder & MD, Sokrio Technologies Ltd.
Author: The Ideal Quitter, চাকরি ছেড়ে ব্যবসা, সাফল্যের রুট কজ এনালিসিস
Office: House 11 (4th floor), Road 21, Sector 4, Uttara, Dhaka 1230
Phone: +880-1711 505322 (Mob.) +880-2-8932299, 7912507, 8957467 (Res)
Email: mubirc@gmail.com, Mubir@sokrio.com, mubir@beyondrationale.com
Linkedin: http://www.linkedin.com/in/mubir
Mr. Md. Mubir M. Chowdhury is a tech entrepreneur, corporate soft skills trainer, management consultant, and a business writer. With over 19 years of professional experience, in corporate and entrepreneurial field, Mr. Md. Mubir M. Chowdhury is an expert in Customer Experience Management, Direct Sales, and entrepreneurial journey.
He achieved his BBA and Executive MBA degrees from the Institute of Business Administration, University of Dhaka majoring in Marketing.
His strengths and achievements in brief:
1.Since the starting of his full time entrepreneurial journey, he has lead teams in creating products that have won multiple national and international standard awards and recognitions; including National Mobile Applications Award, Seedstars World Bangladesh round champion, BRAC Manthan Award etc. including achieving a place among the top 10 IT startups of Bangladesh declared by the Government of Bangladesh.
2.He is also working as a customer centricity consultant and relevant soft skills trainer in both freelance and institution involved model. He took his part a part time trainer in SEIP (Skills for Employment Investment Program) initiated by the Government of Bangladesh under BITM (BASIS Institute of Technology & Management) where he offered customer and people facing skills training. He also worked as a system analysis consultant for government project automation for A2i of the Prime Minister's Office of the GoB.
3.During his engagement with direct sales, he personally created and managed different high value key accounts as well as successfully led teams to manage high volume corporate customer portfolio worth millions of dollars.
4.He has designed and executed numerous engagement programs for customers as well as employees of Grameenphone to improve customer centric mindset of the company employees as an enabler to become a truly customer centric organization.
5.Mr. Chowdhury is a certified user of the PPA (Personal Profile Analysis) tools developed by Thomas International designed to find the right people for recruitment or upgradation.
Over the time, he has achieved the following professional qualifications:
1.Thomas International certified personal profile and job profile analyst
2.CBI-BITM certified trainer on Export Marketing Plan
3.Certified Lean Six Sigma Green Belt
4.Grameenphone Certified Project Management Professional
With almost two decades of professional engagement, Mr. Chowdhury has acquired a good set of skills, to name a few:
1.Customer Experience Management
2.Human – job analysis
3.Customer and employee loyalty measurement and improvement
4.Customer Experience framework planning and implementation
5.Co-creation panel establishment and management
6.Key Account Management
7.Lean Six Sigma methodology (continuous improvement)