Description



Customers are demanding that we revolutionize how we do business.
"80% of customers say the experience a company provides is as important as its products or services."
– State of the Connected Consumer, 2018
In today's connected world, customers can find what they want and who they want to buy from at the touch of a button.
They'll come running when a company meets their needs, especially if you demonstrate great values. But they'll quickly go elsewhere if you fall short on meeting their expectations.
They don't just want a product or service. They want an experience. And they believe companies should know what they want and deliver it. That means companies everywhere are scrambling to change how they do business to meet these rising consumer expectations - both in the B2B and the B2C world.
Want to know how you can become customer-centric like the businesses that are thriving in this new marketplace? Come join us at the Customer Obsession Summit.
What is Customer Obsession &

Why Does It Matter to My Company?
"Customer experience is the next competitive battleground. It's where business is going to be won or lost."
- Tom Knighton, EVP Conversant
Customer Obsession isn't just a marketing campaign or a customer service issue. It's about providing an extraordinary experience at every touchpoint your customer has with your company. Because consumers are more informed and more empowered that ever, customer experience has become the main competitive advantage in the coming decade.
Customer Obsession is about infusing the customer's needs into your culture, hiring, operations, and mission. Rather than putting a band-aid on every problem, you develop a comprehensive Customer Obsession Strategy.
"Customer Obsession is vital. It's required. It's also hard. Companies need resources, training, and support. That's why we're doing this."
- Suzanne Tipton Offner
What will I get from attending the Customer Obsession Summit?
The Customer Obsession Roadmap showing the 6 Key Stages of Customer Obsession Maturity for Medium and Small Businesses.

Clarity on where your company is in your Customer Obsession Journey.

Insight on how other companies are successfully meeting the challenges of being customer-centric.

A common language and expectations for your team to move forward with building your Customer Obsession Strategy.
What Attendees Are Saying:


"This event is very helpful to understand what your business needs to focus on."
"It's definitely something worth taking the time out and attending."
"It's nice to get different perspectives from different companies that you can translate back to your business."
"It's critical to any type of business to know the changing dynamics of businesses today."
"It's been a really great opportunity just to learn from different professionals - how to better focus on your customers."
"It helps you think about your business, and challenge what you've been doing on how to be more customer obsessed."
Our Partners in Iowa City / Coralville / North Liberty


The Iowa City Area Development Group and The University of Iowa, John Pappajohn Entrepreneurial Center have teamed up to bring this event to our town, because they believe that Customer Obsession is THE competitive edge in the next 10 years.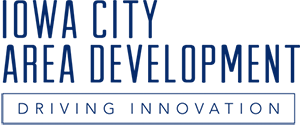 Understanding your customer is the future of your business
Companies who are Customer Obsession Leaders are thriving and growing. They don't just have good products and services - they have a personal relationship with their customers. They've focused on creating an amazing Customer Experience from beginning to end. And you can too! Come join us at the Summit and find our more.


FAQs
Is lunch included?
Yep! Lunch and morning coffee are included in the ticket price. We're pretty sure you'll love it.
What's the dress code?

We suggest business casual, but you do what works for you.
Will there be networking?
Yes! There will be an exclusive networking event, just for the participants, leaders and sponsors at Gus' Food & Spirits from 4:30-6p. We provide the first drink ticket, and if you get there before 6, you get two for one!
What's the refund policy?
If you need a refund, we'll get you taken care of. We usually do so within 48 hours but sometimes it takes up to 4 days for us to process this. After that, it may take your credit card company up to a week to post the refund to your account (that's the part we don't have any control over.) Here's what we ask of you - since we're setting up chairs and ordering lunch etc., we ask that you let us know As Soon As Possible that you are requesting a refund. It really helps us out if you do that before Jan 18, as that's when we'll finalize all our plans. We understand that life doesn't always allow you that luxury, so we'll get you taken care of, no matter what. If you need a refund, please email Suzanne Tipton Offner or Heather Marquez.