About this Event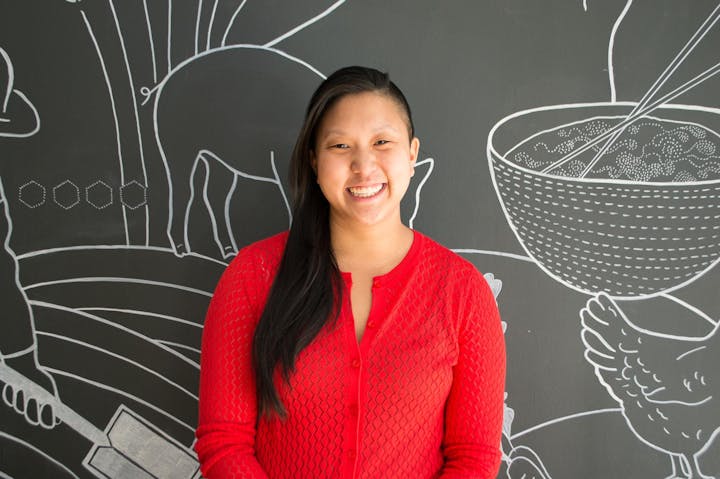 Leading up to the Customer Love Summit (new website coming soon!) on Valentine's Day 2020, we'll be holding bi-monthly meetups to bring together people across the customer and employee experience. Why? Because we believe that building great customer (and remember, employees are your first customers!) experiences is the fastest path to growth. We hope you'll join us as we hear from some of the best in the biz on how they're working on CX and EX within their organizations.
>>>>>>>>>>>>>>>>>>>>>>>>>>>>>>>>>>>>>>>>>>>>
Agenda
7:30PM - 8PM Dinner + networking
8PM - 8:45PM Announcements / Presentation / Q&A
8:45PM - 9:15PM Networking and closing
>>>>>>>>>>>>>>>>>>>>>>>>>>>>>>>>>>>>>>>>>>>>
September Presentation
Description: There are so many parallels between food and tech, we thought we'd take our meetup on the road for a night at Mei Mei in Boston. From the Know Your Farmer chalkboard to the table tents talking about their diverse staff, when you're at Mei Mei you can feel just how much they value people AND product. Come learn from co-owner Irene Li as she walks us through how they've developed and implemented the guest and employee experiences that have taken them from food truck to brick and mortar.
Presenter: Irene Li operates Mei Mei Street Kitchen & Mei Mei Restaurant in Boston, where her work centers around ethical sourcing and fair employment practices. The award-winning food businesses merge modern techniques and multicultural cuisine with local foods and sustainable business practices. Mei Mei's creative, farm-driven, Chinese American food has been featured in Food & Wine, Eater Boston & Eater National, The New York Times, Restaurant Hospitality, People, Bon Appetit, The Boston Globe, and more. Irene's life experiences range from organic farming to prison education and many things in between, and while she never expected a life in the restaurant industry, her desire to create change and care for those around her remains constant. This year, Irene is leading her staff in a groundbreaking open book management training program in conjunction with Rethink Restaurants. She's working to provide the entire team, from dishwashers to sous chefs, with valuable financial know-how and business management skills, and an opportunity for profit-sharing. She is an Eater Young Gun winner, Zagat and Forbes 30 Under 30 Honoree, and a four-time James Beard Foundation Rising Star Chef semi-finalist.
>>>>>>>>>>>>>>>>>>>>>>>>>>>>>>>>>>>>>>>>>>>>
Thank you to this evening's Sponsors, ASPIRE and Bevi:
ASPIRE builds and empowers a community of Asian American women leaders through identity development, mentorship, and education. Their next event is the Asian American Women in Leadership (AAWIL) Conference, a Boston-based leadership conference dedicated to Asian American female students and professionals. Since 2004, the conference has been engaging more than 150 Asian American women annually in workshops and discussions that explore various aspects of leadership. Attendees include high school, college and graduate students and professionals from Boston and northeastern U.S. regions.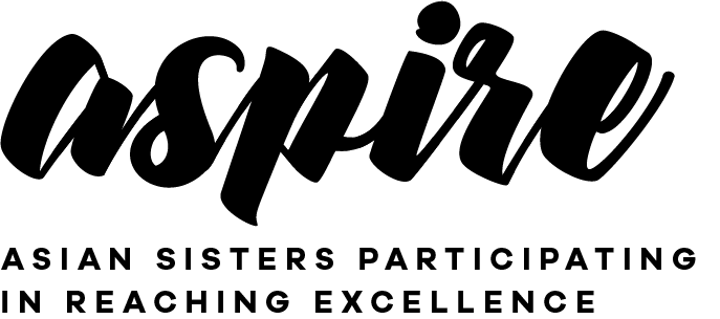 Bevi is a suite of machines that offer delicious, customizable, healthy hydration with sustainability at the core. We believe that how you stay healthy & hydrated is your choice, but that you also shouldn't have to choose between what's good for you and what's good for the environment. Bevi creates a world in which you can do both.

>>>>>>>>>>>>>>>>>>>>>>>>>>>>>>>>>>>>>>>>>>>>
Organizers
Trish Fontanilla is a Community & Customer Experience Consultant. Previous to venturing out on her own, she held roles at various Boston startups including Head of Community & Customer Experience at Freight Farms, Global Director of Community at Startup Institute, and Vice President of Community & Customer Experience at Vsnap. Trish is also the CEO of BOSFilipinos, a community focused on elevating Filipino culture through events and programming in Boston. In her spare time she volunteers through Boston Cares, mentors women entrepreneurs in the Babson College WIN Lab, supports girls in tech through Technovation Challenge, and serves on the Young Leadership Board of Rescuing Leftover Cuisine.
Diana Yuan is Co-Founder and VP of Talent & Operations at Indico, a provider of intelligent process automation solutions. Prior to Indico she ran various organizations during her time at Babson, including ETower, Women Giving Back, and Delta Sigma Pi. On the side, she spends time volunteering with NAAAP on their Women's Initiative, mentoring women entrepreneurs through the WIN lab, and sits on the Advisory Board for E-Tower, OrganizeTogether and serves on the Techstars Boston Chapter Board.