Description
Want to raise more money and better serve your constituents? Join Digital Nonprofit Chicago Club and Highland Solutions as they show you how to better understand the people who power your mission through Customer Experience (CX) Design.
CX Design is the practice of developing products and services that are mindful of the many touchpoints between the customer and the brand. Savvy nonprofits can leverage CX Design to create innovative, value-driven experiences for the people who power their missions: donors, volunteers, and constituents.

Highland Solutions is a CX firm focused on CX strategy, web and mobile development, and CRM. They've partnered with local organizations like Make-A-Wish Illinois and the Morton Arboretum, using tools like customer journey mapping, design sprints, and user testing to help them better serve their constituents and raise more money.
In this session, you'll learn:
A simple framework to evaluate ideas and their impact, and prioritize which ones you should test.

Methods for creating low-cost experiments that generate meaningful feedback from real donors, volunteers, and constituents.

How to apply prototyping and design thinking to your own organization.
---
About the Presenters
Jeff Blanchard, Creative Director, joined Highland Solutions in 2014 and serves as Creative Director, leading experimentation and lean startup efforts within HIghland's CX practice. He loves working with clients through complex problems, engaging them in the work, and enabling them to add their voice to the design. He works in early stages of project discovery, prototyping and testing to help create understanding and align user needs with business goals.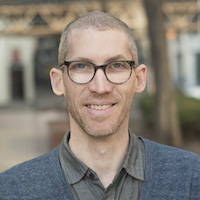 Jon Berbaum, President, joined Highland in 2007 and has performed nearly every role in the company. Over that time Jon was instrumental in leading Highland into new practice areas, as well as leading clients in a broad range of industries through customer experience strategy, product development, human-centered innovation, and CRM-based transformations. As President, Jon guides Highland's identity and practices, and commonly serves as an experience design or product strategist on a variety of client projects.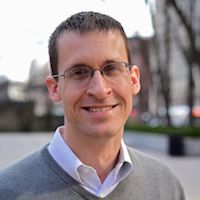 About Highland Solutions
Our clients make speciality manufacturing smarter and travel delightful. They inspire communities facing life-threatening illness and connect children to nature. They even provide alternatives to the lines at the DMV. Whomever you serve, we can help you serve them better. For nearly 20 years, we've brought sound methodology, creativity, clarity, and technical expertise to every client engagement.
---
Thank you to our sponsor, NeonCRM!
Since 2004, Neon has helped thousands of organizations reach their full potential, raising millions of dollars for great causes along the way. We're proud to be a privately-owned company, so we can focus on serving the great organizations we work with — not shareholders or profits. And with the best-rated tech support in the nonprofit sector, the people behind Neon is what really sets us apart from everyone else.
Learn more at https://www.neoncrm.com/