Description
CUSP Invites You To Our 2012 Annual Celebration Dinner
Location
Red Hook Brewery
Weatherman's Room (2nd floor)
Dinner
Menu details coming soon!!!
Event Details
Celebrate Graduation and Growth 2012
Live Music
Learn about the opportunities for 2013
Live Speaker: Hear from Somaly Bun, a CUSP University Graduate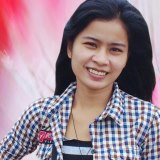 Learn more about CUSP at www.cusp.org
Organizer of CUSP Dinner - Celebrate Graduation and Growth 2012
CUSP is a Christian organization motivated by the love of God for the poor youth in Cambodia. It is dedicated to serving these young people by:
Making it possible for rural students in Cambodia to attend high school, college and vocational training as a means of breaking the cycle of poverty.
Empowering youth for leadership based on the personality and model of Jesus Christ.
 Learn more at cusp.org