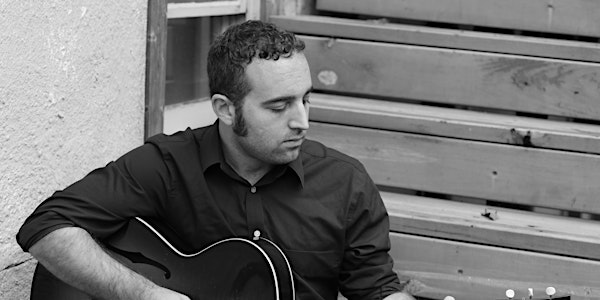 Curtis McMurtry Video Release Party with Ali Holder
Presented by Nicely Done Co-op
Event Information
Performers
Curtis McMurtry
Ali Holder
Location
Captain Quackenbush's Coffeehouse
5326 Menchaca Rd.
Austin, TX 78745
Nicely Done Co-op and Captain Quack's are excited to host Curtis McMurtry for his Video Release Party with support from Ali Holder
About this event
Curtis McMurty
Curtis McMurtry is a singer-songwriter, composer, and multi-instrumentalist from Austin, TX. Influenced by Fiona Apple, Billy Strayhorn and Tom Waits, Curtis' songs combine sinister lyrics with sophisticated orchestration. His most recent release, Toothless Messiah (February 2021) is a multifaceted indictment of authoritarianism, a dark and dystopian concept album that continues to garner critical acclaim. Curtis' music has been featured on NPR's Weekend Edition, and his song "Wrong Inflection" was included in the soundtrack for comedian Tig Notaro's Amazon Prime series One Mississippi.
Curtis was born and raised in Austin, Texas and grew up surrounded by local musicians. He studied music composition and ethnomusicology in college, primarily writing contemporary chamber works for banjo and strings. After graduation, Curtis moved to Nashville to sharpen his songwriting by co-writing with elder statesmen including Fred Koller and Guy Clark. He has since moved back to Austin where he performs as a trio with cellist Diana Burgess (of Mother Falcon) and upright bassist Taylor Turner (of Lolita Lynne) . Curtis' goal in songwriting and composition has been to integrate the Classical and Jazz orchestration techniques he learned in college with the lyric-driven, Texas singer-songwriter style he absorbed growing up.
Ali Holder
Longtime Austin music scene fixture Ali Holder, "ranks among Austin's brightest songwriters," says Austin Monthly. Holder has released two EPs and two LPs over the last decade. She draws from both traditional singer-songwriter forms and more modern indie influences in her most recent LP, "Uncomfortable Truths." No Depression says about her music, "she digs deep into her own feminism with clear-eyed honesty. Some tunes are as expansive as Holder's native Texas, while others are as close and claustrophobic as a troubled relationship." The Austin Chronicle says her music is, "a breakthrough with brilliant, bruising confessionals and defiant, compassionate anthems, cutting the space between Fiona Apple and Aimee Mann."
Performers
Curtis McMurtry
Ali Holder
Date and time
Location
Captain Quackenbush's Coffeehouse
5326 Menchaca Rd.
Austin, TX 78745
Refund policy