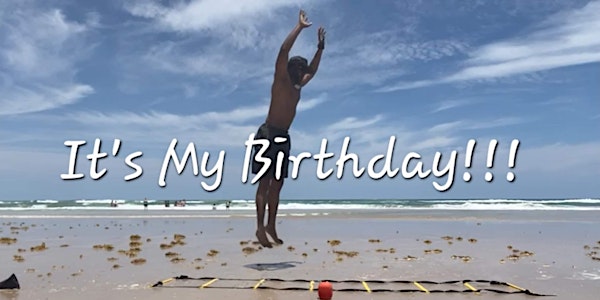 Curtis' Beach Birthday Bash
Location
New Smyrna Beach
Atlantic Ave
Daytona Beach, FL 32169
Saturday August 20th, 2022 Come hang out with Curtis at New Smyrna Beach for his 33rd Birthday!
About this event
Curtis wants to invite you to a Beach hangout/workout/cookout for his Birthday this year! The idea is to get all of his close family, friends and current/former clients together. He wants to capture a 20 minute segment of NON STRENUOUS workouts with the largest group that he can. He's never held a beach workout and it would be most meaningful to do it with those closest. Again the idea is not to come and die on the beach, but to have FUN and do something he enjoys and has impacted many doing, and then to celebrate life! So here's plenty of advance notice. Save the date, we hope you can make it!
Disclaimer : If you want to come and skip the workout portion and just eat, drink and celebrate of course that's fine!