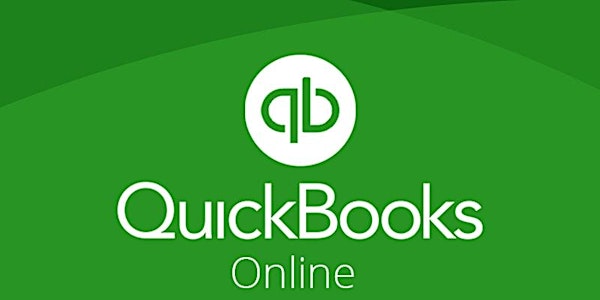 Curso Práctico de Quickbooks para Empresas
Curso Práctico de QuickBooks para Empresas (Curso Nocturno de 12 horas Contacto)
Refund Policy
Contact the organizer to request a refund.
Eventbrite's fee is nonrefundable.
About this event
Curso Práctico de QuickBooks para Empresas (Curso Nocturno de 12 horas Contacto) CURSO A TRAVÉS DE ZOOM.
Aprende Paso-a-Paso a manejar las finanzas de tu negocio desde tu celular o computadora con el Programa de Contabilidad #1 del Mundo.
Acceso total a todas tus cuentas de negocio desde tu celular, tablet o PC.
Itinerario de Clases:
(4) Clases virtuales en vivo y en directo vía Zoom de (3) Horas cada una, para un total de (12) horas contacto.
Martes y Jueves : 18, 20, 25 y 27 de Enero de 2022 a las 6:00 PM - 9:00 PM.
Incluye:
2 horas asesoramiento profesional adaptado a las necesidades de su negocio.
Tel. 787-760-9191 / 787-641-9191 | info@anexointeractive.com | ATH Móvil 787-641-9191
Introducción a Quickbooks: 
Aprenderás a crear un nuevo archivo en QuickBooks
Abrir una nueva compañía usando la guía paso a paso
Análisis del flujo grama (Flow chart) de la empresa en la página de inicio
Revisión de funciones de las barra de herramientas, menús e iconos.
Creación de Nuevas Cuentas y Subcuentas Contables:
Editar y Combinar cuentas
Eliminación y desactivación de cuentas
Fundamentos contables y análisis del plan de cuentas
Configuración de Clientes y Proveedores: 
Como crear un nuevo cliente (Customer)
Como agregar un nuevo trabajo a un cliente existente
Ingresar información detallada en cada trabajo (Job)
Crear un nuevo proveedor (Vendor)
Eliminación / Desactivación de Clientes y Proveedores/Suplidores:
Entender la diferencia entre cuentas (Accounts) y artículos (Items)
Trabajar con diferentes tipos de artículos (servicios, piezas de inventario, grupos, etc.
Manejo de Transacciones: Cotizaciones, Facturas y Pagos de Clientes:
Como crear cotizaciones para clientes 
Emisión de nuevas facturas desde cero y facturación automática recurrente
Originar una factura desde una cotización
Recepción de pagos desde una factura
Transacciones relacionadas con Proveedores: órdenes de compra, facturas y pagar cuentas 
Crear una Orden de Compra (Purchase order)
Recibir una orden de compra y registrarlo como una factura por pagar
Emisión de nuevas facturas de proveedor desde cero
Como pagar las facturas pendientes
Emisión de cheques
Registro de Gastos e Ingresos a través del Banco (Sincronización de Cuenta bancaria con el programa)
Introducción a la conciliación bancaria
Análisis a los informes financieros 1 hrs
Análisis del Estado de ganancias y pérdidas / balance general Balance General
Modificación de la vista de un informe (Columnas, Ordenes)
Informes de Cuentas por cobrar y Cuentas por pagar
Como exportar a formato Excel y PDF
Creación de informes comparativos (Mes a mes, año tras año, entre otros)
Creación de informes más usados (Cuentas por cobrar, cuantas por pagar, inventario, ventas por cliente y facturas abiertas.
CORPORATE CHECKS / PURCHASE ORDERS TERMS: Call us at (787) 760-9191 to begin your Registration process. We need a Purchase Order Number (PO) or a signed Payment Commitment Letter and we will send you an Invoice. PO Terms are subject to prior approval and payments must be received in the same day of the Seminar.
CANCELLATIONS AND TRANSFERS: Cancellations are accepted with $100.00 Service Charge Fee, if and only when, a written notification is received and confirmed (10) business days prior to the programs starting date. Cancellation requests received after the (10) business days will not be accepted. No show is liable for full payment. Transfers will have a period of one-year from the date of the Transfer request. Transfers will be charged $35.00 for subsequent registration, plus any fee increases for the difference of the program event. Transfers will be allowed only up to one-year, after such date the full payment will be forfeited.
IMPORTANT NOTE: If an unexpected situation occur with an atmospheric system, we will change the seminar date. We will send you a notification by email with the new date. Anexo LLC, shall have the right to cancel any such course for lack of enough participants prior to the scheduled date and will inform the registrants accordingly. All fees and deposits are be transferred to another session. We will not make money refunds.