CURSO DE ELECTROCARDIOGRAFIA

Saturday, October 27, 2018 from 8:00 AM to 6:00 PM (AST)
Event Details
ACTUALIZACION DE ELECTROCARDIOGRAFIA 2018: FUNDAMENTOS ESENCIALES Y CONSIDERACIONES CLÍNICAS EN LA PRÁCTICA DE MEDICINA
8 horas crédito AMA PRA - CATEGORIA I
Acreditados por el IEMC del Colegio de Médicos Cirujanos de PR y la División Central de Educación Continua del Recinto de Ciencias Médicas de la UPR
Fecha: Sábado, 27 de octubre de 2018  
 Hora: 8:00 am - 6:00 pm

Lugar: Hotel Ponce Hilton  
---
---
Electrocardiograma, cómo se analiza e interpreta el trazado normal. Bloqueos, patrones de infarto e isquemia, fibrilación atrial y otras arritmias cardiacas para el médico en la práctica clínica.
---
---
! REGISTRATE AHORA, ESPACIOS LIMITADOS !
Precio incluye desayuno, coffee break, almuerzo y Syllabus
¡APROVECHA ESTA OPORTUNIDAD!
¡SE EXTIENDE EL PRECIO ESPECIAL!*
 PRECIOS:

*PRECIO ESPECIAL* Separando su espacio y pago en o antes del miércoles, 24 de octubre de 2018.* 
$155.00*  Médicos

$125.00* 

Enfermeras(os), Técnico Cardiovascular, Técnico de Ecocardiograma, Sonografista Cardiovascular, Técnico de Emergencias Medicas, Aliados de la Salud, Residentes e Internos*

 
***REGISTROS RECIBIDOS LUEGO DEL VIERNES, 19 DE OCTUBRE**NO TENDRÁN CAMBIO NI DEVOLUCION**  REGISTRO ONLINE CIERRA EL MIERCOLES, 24 DE OCTUBRE. 
---
NOTA: De tener que cancelar su asistencia, deberá hacerlo en o antes del viernes, 19 de octubre de 2018.  Luego de esta fecha no se hará NINGUN TIPO de cambio ni devolución.
*SOCIO DE CARDIOCOOP Y COOPERATIVAS DE SALUD: FAVOR ESCRIBRINOS A INFO@CARDIOCOOP.COM O LLAMAR AL 787-200-9913 DE 9:00 AM  A 5:00PM 
---
Descripción del Curso 
La actividad educativa está dirigida a todos los médicos que utilizan el estudio electrocardiográfico para la evaluación inicial en todos sus pacientes. Los fundamentos para la interpretación correcta del estudio están estructurados de tal forma que los conocimientos adquiridos en las conferencias iniciales puedan ser utilizados para analizar conceptos subsiguientes. Al finalizar el simposio los participantes han adquirido los conocimientos y destrezas indispensables para lograr una interpretación correcta del trazado electrocardiográfico.   
La interpretación del trazado electrocardiográfico requiere que el médico tenga un mínimo de conocimiento en anatomía y fisiología del sistema eléctrico de conducción cardiaca. Considerando que el trazado electrocardiográfico es la prueba más costo-efectiva en la evaluación de nuestros pacientes, es razonable concluir que tenemos que actualizar nuestros conocimientos en anatomía, fisiología y electrocardiografía para la utilización e interpretación correcta de esta prueba. 
Diagnósticos metabólicos, inflamaciones cardiacas, isquemia o infarto del corazón, tipo y mecanismos de arritmias; decisiones terapéuticas y pronóstico clínico son algunas de las observaciones y diagnósticos pertinentes que podemos hacer con un análisis preciso del trazado electrocardiográfico.
Esperamos que esta actividad donde participarán expertos en la materia, junto a las modalidades interactivas que se implementarán con la audiencia, sea de gran utilidad y demuestre el continuo interés y compromiso de los organizadores en proveer y actualizar las herramientas necesarias para que los participantes alcancen los objetivos de la actividad.   
Se entregará un Syllabus a todos los participantes donde encontrarán las ilustraciones y visuales utilizados por el conferenciante. El mismo refuerza los conocimientos adquiridos y sirve de referencia para encuentros clínicos con sus pacientes.    
Comité Organizador 
Juan M. Aranda, MD, FACC 
Norma Devarie, MD 
Antonio Renta, MD 
Baruch Caballero, MD, FACC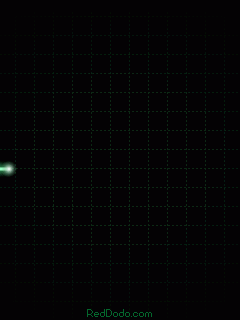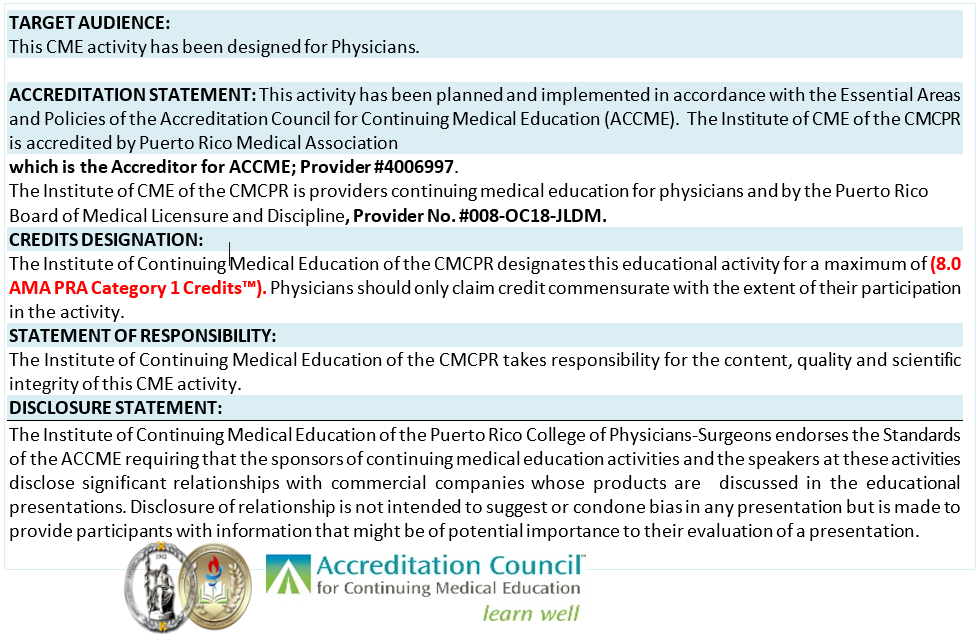 When & Where

HOTEL PONCE HILTON
1150 Caribe Avenue
PONCE, PR 00716


Saturday, October 27, 2018 from 8:00 AM to 6:00 PM (AST)
Add to my calendar
Organizer
La Cooperativa de Cardiólogos de Puerto Rico se dedica a la prestación de servicios integrales y especializados que están dirigidos a la comunidad de cardiólogos para fortalecer el funcionamiento global de su práctica médica.   Cardiocoop promueve, a través de sus socios, actividades educativas a  colegas y a la comunidad para disminuir la incidencia y prevalescencia de las enfermedades cardiovasculares.
---
PO Box 367328 San Juan, PR 00936-7328
Tel. 787-200-9913
Fax. 787-200-9505
Email. info@cardiocoop.com