Description
Curso Profesional | Desarrollo Web Multifuncional (DWM) | WORDPRESS & SHOPIFY la plataforma de comercio electrónico #1 del mundo.

Adiestramiento de (15) Horas Contacto | Sábados: 25 de Enero, 1 y 8 de Febrero 2020 de 8AM - 1PM
Anexo Training Center en Cupey
INFORMACIÓN 787-531-4283| info@anexointeractive.com
El Curso de Desarrollo Web Multifuncional le enseñará de forma práctica y dinámica a diseñar su propia página de Internet en WordPress & Shopify adaptada a las plataformas móviles e integrada a las redes sociales. NO SE REQUIERE NINGUN CONOCIMIENTO TÉCNICO PREVIO.
Aprenderá las principales técnicas de desarrollo en WordPress la plataforma de diseño web #1 del mundo.
Al finalizar el curso usted será capaz de planificar y desarrollar un proyecto web, editar páginas web en HTML, CSS y configurar su propio WordPress y Shopify.
Dominará también las aplicaciones y posibilidades que nos ofrece la plataforma y configurará sus propias opciones y "plugins" multifuncionales.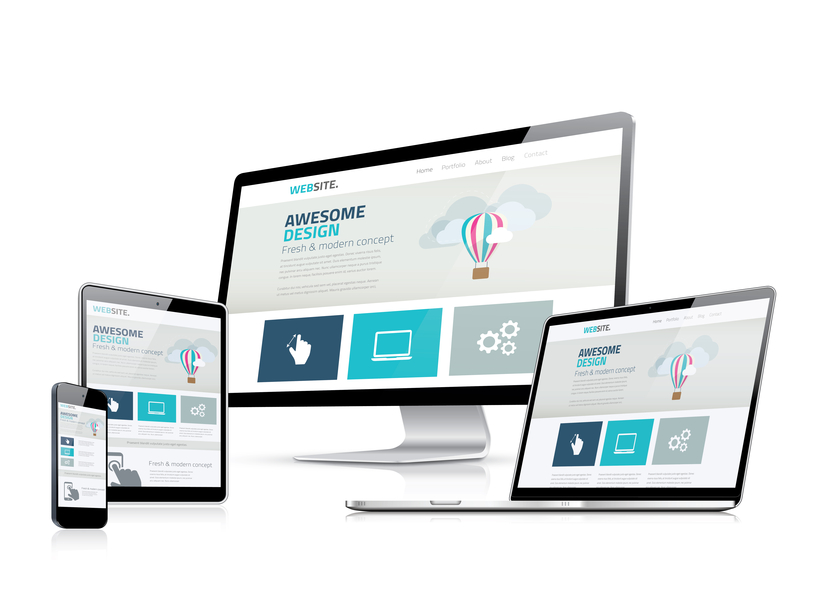 El Taller Incluye:
Curso 100% práctico profesional: El participante sale del taller con su propia página

web.

Tres clases presenciales de cinco horas cada una un total de 15 horas Contacto.
Manual Electrónico del Curso y Certificado de Participación.

Pantalla de Proyección / Acceso a Internet WiFi / No Incluye PC.
Café y Merienda
El taller está dirigido al público en general, profesionales y dueños de empresas PYMES, interesados en fortalecer la marca de su empresa u organización, empleando las nuevas herramientas que ofrece el Internet.
Objetivos del Seminario:
Que usted obtenga el conocimiento práctico para desarrollar Páginas de Internet Multifuncionales en la plataforma de WordPress y Shopify la plataforma de comercio electrónico #1 del mundo.
¿Qué Aprenderá?
Planificación y

desarrollo

de un proyecto

web

Elección y Registro de Dominio: Si no tiene aún su dominio, le ayudamos a elegir el que mejor de adapte a su proyecto.

Selección del servicio de "

Web

Hosting" (servidor): si no tiene hosting, le recomendaremos alternativas profesionales y económicas, además le ayudaremos a contratarlo.

Selección de elementos profesionales de contenido (fotos, audios & videos).

Edición de fotos y elementos gráficos

Elección de templates profesionales (100% responsive – multidispositivo)

Administración de (CMS) Sistema de manejo de contenido para Añadir, Editar o Borrar información fácilmente y en tiempo real.

Plugins Multifuncionales. ¡Las posibilidades de tu

web

son infinitas!

Conexión con redes sociales y automatización de las publicaciones.

Introducción a SEO y los secretos del posicionamiento.

Estrategias de Mercadeo Digital


Integre a su Web Aplicaciones Multifuncionales en WordPress & Shopify:
Catálogos de Productos
Galerias Interactivas de Fotos y/o Videos

Animaciones y Efectos
SlideShows
Formularios Electrónicos y de Contacto
Mapas de Google
Presentaciones Interactivas
Todas las Redes Sociales
Google Analytics para medir el tráfico
Traductor instantáneo y/o Doble idioma
Acepte Pagos a través de Paypal
Tienda Virtual en Shopify
Presentaremos portafolio de ejemplos de proyectos exitosos de desarrollo web realizados en Puerto Rico
Instructores:
Prof. Héctor Ocasio
Consultor de e-Business y Mercadeo Electrónico
Prof. Luis Fernando Rivera Alameda
Digital Media Specialist | Anexo
CORPORATE CHECKS / PURCHASE ORDERS TERMS: Call us at (787) 760-9191 to begin your Registration process. We need a Purchase Order Number (PO) or a signed Payment Commitment Letter and we will send you an Invoice. PO Terms are subject to prior approval and payments must be received in the same day of the Seminar.
CANCELLATIONS AND TRANSFERS: Cancellations are accepted with $100.00 Service Charge Fee, if and only when, a written notification is received and confirmed (10) business days prior to the programs starting date. Cancellation requests received after the (10) business days will not be accepted. No show is liable for full payment. Transfers will have a period of one-year from the date of the Transfer request. Transfers will be charged $35.00 for subsequent registration, plus any fee increases for the difference of the program event. Transfers will be allowed only up to one-year, after such date the full payment will be forfeited.
IMPORTANT NOTE: If an unexpected situation occur with an atmospheric system, we will change the seminar date. We will send you a notification by email with the new date. Anexo shall have the right to cancel any such course for lack of enough participants prior to the scheduled date and will inform the registrants accordingly. All fees and deposits are be transferred to another session. We will not make money refunds.