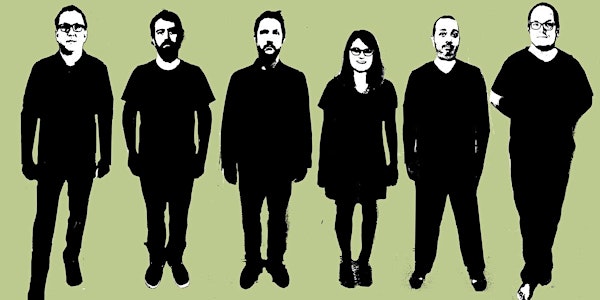 Cursive + Cloud Nothings
ALL AGES
Presented by Heroes Live Entertainment
Get Fixed Tour 2019...Join us for the return of Cursive to South FL and the Miami debut of Cloud Nothings. Support: The Appleseed Cast
When and where
Location
The Ground at Club Space 34 NE 11th St Miami, FL 33132
Performers
Headliners
More Performers
About this event
Heroes Live Entertainment presents
Cursive, Cloud Nothings & The Appleseed Cast
Get Fixed Tour 2019
Tickets: https://cursivemiami.eventbrite.com
Info: http://HeroesLiveEnt.com
-
Join us for the long-awaited return of Cursive to South FL and the Miami debut of Cloud Nothings. Support: The Appleseed Cast
Cursive
Over the past two decades, Cursive has become known for writing smart, tightly woven concept albums where frontman Tim Kasher turns his unflinching gaze on specific, oftentimes challenging themes, and examines them with an incisively brutal honesty. 2000's Domestica dealt with divorce; 2003's The Ugly Organ tackled art, sex, and relationships; 2006's Happy Hollow skewered organized religion; 2009's Mama, I'm Swollen grappled with the human condition and social morality; and 2012's I Am Gemini explored the battle between good and evil. But the band's remarkable eighth full-length, Vitriola, required a different approach -- one less rigidly themed and more responsive as the band struggles with existentialism veering towards nihilism and despair; the ways in which society, much like a writer, creates and destroys; and an oncoming dystopia that feels eerily near at hand.
For the first time since Happy Hollow, Vitriola reunites Kasher, guitarist/singer Ted Stevens and bassist Matt Maginn with founding drummer Clint Schnase, as well as co-producer Mike Mogis at ARC Studios in Omaha. They're joined by Patrick Newbery on keys (who's been a full-time member for years) and touring mainstay Megan Siebe on cello. The album runs the sonic gamut between rich, resonant melodicism, Hitchcockian anxiety, and explosive catharsis -- and no Cursive album would be complete without scream-along melodies and lyrics that, upon reflection, make for unlikely anthems.
Cloud Nothings
Cloud Nothings was founded in a Cleveland basement, the one-man recording project of Dylan Baldi. Prolific from the start, Baldi's early work was rough but immediate: crudely recorded, spring-loaded spasms of Buzzcocks-informed pop that quickly found an online following among the lo-fi-inclined.
Their sixth studio album, entitled Last Building Burning, was released on October 19, 2018 on Carpark Records. Following its release "Under the Radar" rated the album 8/10 stating "...Cloud Nothings have never been better." "The Line of Best Fit" 9/10 saying "Baldi and his conspirators have created something fantastic here – easily matching the scope and ambition of artists across the musical spectrum. They always seemed to be on the cusp of greatness, and Last Building Burning is their first step over that threshold." "Pitchfork" 7.6 and singles out the track "Leave Him Now" as "Cloud Nothings at their best: direct, visceral, vulnerable. It hits in the gut and rings in the head, striking that golden ratio of ferocity and tunefulness that this band does best."
Support:
The Appleseed Cast
The Appleseed Cast is an American rock band, based in Lawrence, Kansas, with 20 years of recording and touring. The band was founded in the early days of emo by singer-guitarist Christopher Crisci and guitarist Aaron Pillar, and quickly grew to fame. The Appleseed Cast has steadily evolved over the release of eight full-length albums with Crisci at the songwriting helm, changing lineups but never breaking up, continuing to hone the TAC sound. The band's current lineup includes Crisci, Ben Kimball, Nick Fredrickson, and Sean Bergman.
Major acclaim first came in the early 2000s and earned them a 9.0 from Pitchfork for their album set Low Level Owl, Vol I and Vol II. The band has enjoyed continued high praise for their work on Two Conversations, Peregrine, Illumination Ritual, and others.