Description
Faria Education Group and YDY Consulting are partnering together to bring you the Curriculum Summit in Turkey!

Join teachers and leaders from around the region as we learn from one another and advance our curriculum work.
Personalize your professional learning by attending multiple sessions that include topics on teaching strategies, curriculum development, and school leadership.
A pre-conference will be offered on 5 December on Curriculum Review. Use reports to connect student outcomes with learning targets in Atlas. In the morning you will learn how to leverage reports in Atlas to conduct a curriculum review, utilizing a review protocol that connects student outcomes with the learning targets in Atlas. In the afternoon we'll give you supported time to put the review protocol to work. Run detailed reports to investigate the scope and sequence of specific learning targets and uncover what your assessment data reveals about your curriculum so you can determine the changes needed for student growth.


Call for Proposals
Have strategies or insights to share? We are accepting proposal submissions on a rolling basis until all sessions are filled through 30 September 2019.
For each accepted proposal, one registration fee will be waived.

Schedule
5 December 2019 | Pre-Conference
6 December 2019 | Curriculum Summit
7 December 2019 | Curriculum Summit
8 December 2019 | Consultative Time


Summit Cost
Summit cost is $350 for 6-7 December. Pre-Conference on 5 December is only $99.
Optional consulting time on 8 December is free of charge!
Early Bird Rate: through 6 November 2019 get an additional $50 off individual tickets.

Group Rate: Purchase 3 registrations and the 4th is free.
Large Group Rate: 8 seats for $2,000 to attend the summit


Hotel and Transportation
Check back later for more information!
Event Sponsorship
By sponsoring you will be able to connect with a diverse group of educators on your resources and tools that will support their work with students. There will be several opportunities for participants to connect with sponsors as the tables will be set up in the same location as the opening sessions, lunch and closing session.
---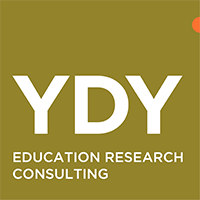 ---
Faria Eğitim Grubu ve YDY Danışmanlık, size Türkiye'deki Müfredat Zirvesi'ni sunmak için bir araya geliyor!
Türkiye genelinden katılan öğretmenler ve liderler ile birbirimizden öğrenirken ve müfredat çalışmalarımızı geliştirirken sizde bizlere katılın.Öğretim stratejileri, müfredat geliştirme ve okul liderliği konularını içeren çoklu oturumlara katılarak profesyonel gelişiminizi kişiselleştirin.
Katılmak isteyenler için 6 Aralık'ta "PYP Next on ManageBac" konulu bir ön konferans yapılacak.Türkiye Müfredat Zirvesi'nin hedef kitlesi IB PYP koordinatörleri ve idarecileridir. Kullanıcıların ManageBac'tan en iyi şekilde yararlanmasını, yeni PYP özelliklerine aşina olmalarını ve zirve boyunca paylaşılan bilgilerle yeni kullanıcı arayüzüne sorunsuz bir geçiş sağlamayı amaçlamaktadır.
Sunum Teklifleriniz için Bize ulaşın
Paylaşacak stratejileriniz veya görüşleriniz mi var? Tüm oturumlar için sunum tekliflerinizi 30 Eylül 2019 tarihinde kadar bizlere gönderebilirsiniz.
Kabul edilen tekliflerden (1 kişi) kayıt ücreti alınmayacaktır.
Takvim
Programın tamamını burada görüntüleyin
5 Aralık 2019 | Ön konferans
6 Aralık 2019 | Müfredat Zirvesi
7 Aralık 2019 | Müfredat Zirvesi
8 Aralık 2019 | Danışma Zamanı
Ücret
6-7 Aralık Zirve ücreti 350 $ (USD). 5 Aralık ön konferans sadece 99 $ (USD)
8 Aralık isteğe bağlı danışmanlık süresi ise ücretsizdir!
Erken kayıt indirimi: 6 Kasım 2019 tarihine kadar kayıt yaptırdığınız takdirde, her biletten 50 $ indirim hakkı kazanın.
Grup İndirimi: 3 kişi kayıt yaptırdığınız takdirde dördüncü kişi ücretsizdir.
Büyük Grup İndirimi: Zirveye 8 kişi aynı and kayıt yaptırdığında toplam ücret 2000$ (USD)
Otel ve Ulaşım
Bilgi için daha sonra bu alanı tekrar kontrol edin
Sponsor olmak için
Sponsor olarak, kaynaklarınız ve öğrencilerle çalışmalarını destekleyecek araçlar hakkında çok çeşitli eğitimciler ile bağlantı kurabileceksiniz. Masalar, açılış oturumları, öğle yemeği ve kapanış oturumu ile aynı yerde kurulacağından, katılımcıların sponsorlarla bağlantı kurması için birçok fırsat olacak
---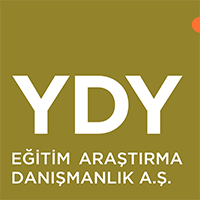 ---
Cancellation Policy: Cancellation must be received 21 days prior to the event for a full refund or credit minus a $25.00 processing fee. No refunds will be given after that date.
Attendee substitutions can take place up to 48 hours prior to the event without penalty when it is an exact workshop substitution.
The Summit is hosted by Faria Education Group, Atlas Curriculum Management and ManageBac.
---
İptal Koşulları: Tam para iadesi etkinlikten 21 gün öncesine kadar ve 25,00 $ işlem ücreti kesildikten sonra yapılmaktadır. Bu tarihten sonra herhangi bir para iadesi yapılmayacaktır.
Katılımcılar için yapılan değişiklikler, aynı atölye çalışması olması durumunda, etkinlikten 48 saat öncesine kadar yapılabilir.
Zirveye Faria Eğitim Grubu, Atlas Müfredat Yönetimi ve ManageBac ev sahipliği yapacaktır.