Curriculum Release - Same Game Different Smokers Exhibition - 4PM PST
About this Event

Feb 18th - 4PM PST
The groundbreaking exhibition, Same Game Different Smokers, explores the history of the tobacco industry targeting the Black Community.
It helps to explain the connection between the transatlantic slave trade, the astounding growth of Big Tobacco, predatory marketing practices and the fact that 45,000 African American people die every year due to smoking induced illness.
The exhibition curriculum can fit seamlessly into your existing curriculum and help to teach your students to recognize when they are being targeted directly by any industry... especially big tobacco/vaping.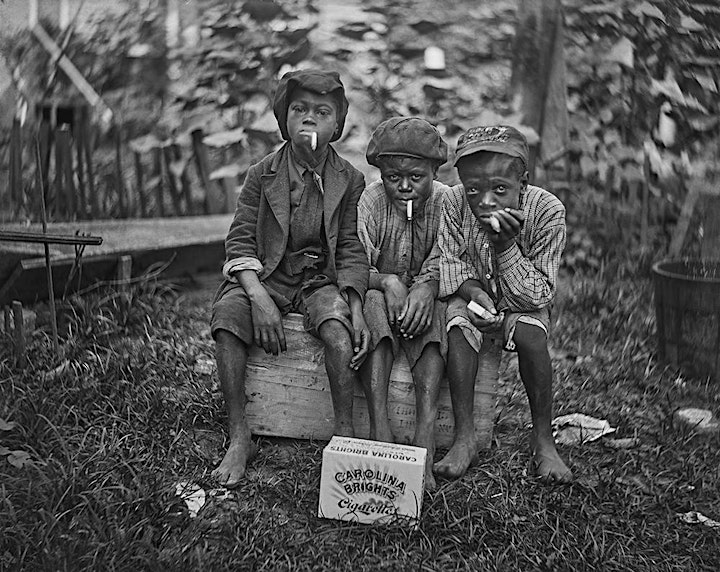 "Children Smoking Carolina Brights." Photo by Bayard Wootten
Click here to hear the KQED Interview about the exhibition and to see a few of the featured images.
WARNING: This video contains images from America's history that some may find to be unsettling. Viewer discretion is advised.