Description
We live in a turbulent times. We see an awakening of consumers, emboldened against a volatile world. Upcoming generations are making their mark as truth-seekers; they place purpose, authenticity, and fluid identities above traditional values. In their institutions, they expect brave, honest leadership that speaks to their values. Barrier-breaking trends and technologies such as Contextual and Immersive Experiences, Blockchain, and AI can pave the way for heightened empowerment.
Join us in a full-day Design Futuring workshop to explore the impact of this on people's financial lives.
Presented by STYLUS and Citi Ventures.
Audience
Design innovators, entrepreneurs, visionaries, empaths, futurists, and kindred spirits
Workshop Website
"Currency of Dissent"

Schedule

9:30: Welcome
10:00: "Currency of Dissent" 
12:00: lunch
1:00: "Futures" workshop
5:00: Wrap
About the Facilitator
Daniela Busse (Ph.D.) focuses on research and incubation of breakthrough, design-led innovation and future experiences as Director at the Citi Ventures Innovation and Strategic Partnerships team.
In the past, Daniela served as Design Futurist/Innovation Director at Samsung Research America, as UX Director at SAP's Office of the CEO, and as Design Researcher at Microsoft's Office Design Group. Through her award-winning work, she defines ground-breaking new uses and designs for technologies, for future roadmap ideation and product experience incubation.
Daniela Busse received her Ph.D. in Human-Computer Interaction/complex systems analysis & design from Glasgow University's Department of Computing Science (Scotland, UK), and also her summa cum laude degrees in both Computing Science and Psychology. She holds multiple patents, and speaks/publishes frequently in the field of Experience Design, Research, and Innovation.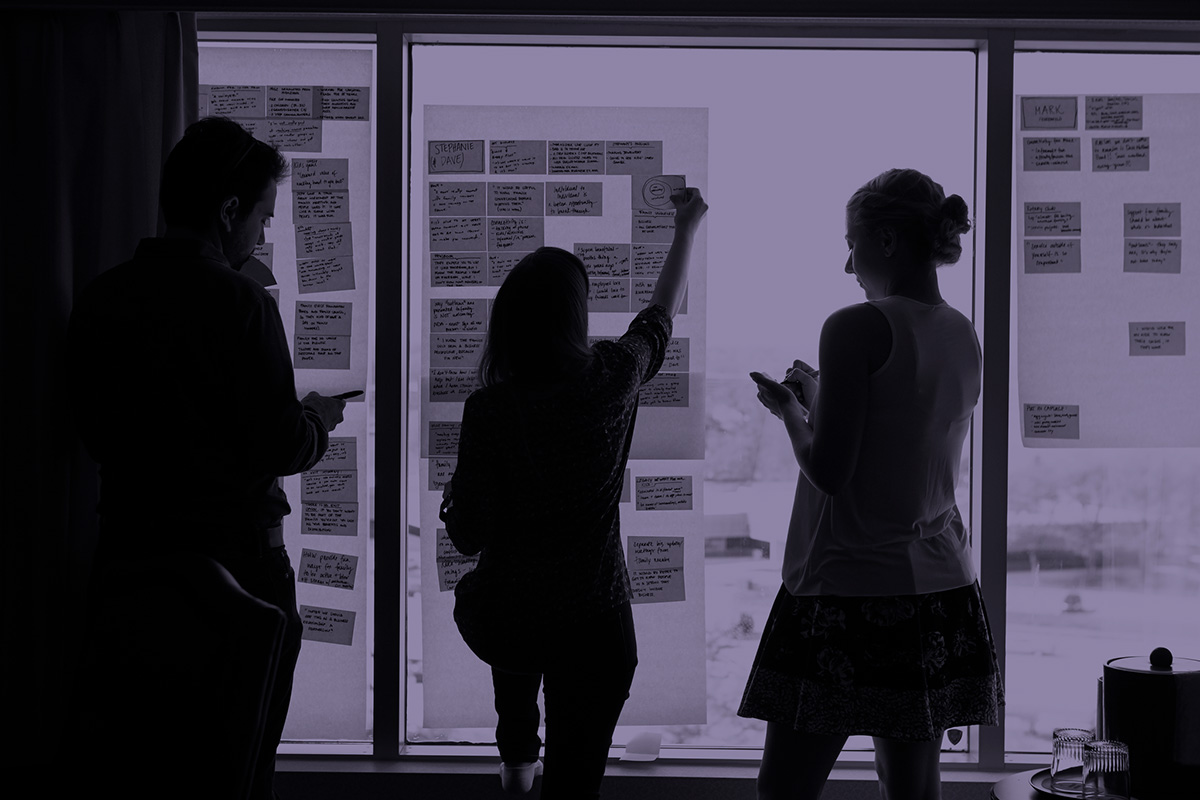 HOSTED BY: Citi Ventures
Citi Ventures is the innovation engine of Citi, committed to conceiving, launching and scaling new initiatives with the potential to transform the future of financial services. We invest in startups, pilot new technologies, and test new solutions and business models through our Citi Innovation Labs and Citi businesses. Our goal is to accelerate product roadmaps and expedite commercialization opportunities within Citi. We seek to deliver next-generation experiences for Citi's customers by systematically exploring leading-edge topics from blockchain technology and new lending platforms to marketplaces and UX design.
CONTACT INFO:
daniela.busse@citi.com

Ticket sales for this event have been graciously donated to San Francisco Design Week produced by a 501(c)3 nonprofit to support the design community in San Francisco.
---
Event Type : Workshop
Event Focus : Concept Design/Futuring
REFUND POLICY : We do not offer refunds. If event is sold out, we might be able to give your spot to someone on the waitlist.