Description
CURLS + THE STANDARD OF BEAUTY
CurlTalks is all about Curls, Connecting + Community and opening up the dialogue to discussing 'curl themes' that are important to us curly girls.
This time we are diving into the topic of Curls + Standard of Beauty. In today's society, there clearly seems to be a standard as seen through the media and in our day-to-day lives. Is this standard beginning to diminish? Do we still have work to do? Is there a new beauty standard beginning to take form inclusive of natural hair? Join us for a panel discussion and Q+A moderated by CurlTalks founder, Brittany Dixon as we discuss and explore CURLS + THE STANDARD OF BEAUTY. We'll hear from an AMAZING panel of ladies as they join us for a chat on what is means to be a curly girl in today's society and how through their personal experiences, perspectives, backgrounds and professional platforms have been able to challenge that standard. Come connect, meet new curl friends, get inspired and join in on the conversation!
This a FREE event but you must RSVP for entry. There will be light refreshments + give away! Space is limited.


THE LOCATION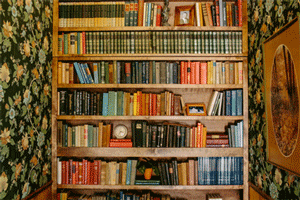 The Social @ Shark Pig is located at 3191 Casitas Ave. #154, Los Angeles (Atwater Village), CA 90039
There is street parking available and parking will also be available in the main lot.


THE TIMELINE
6:30pm - 7:30pm - Arrival window, check-in, mingle
7:30pm - 8:30pm - Panel discussion begins
8:30pm - 9:00pm - Curly Q+A


ABOUT OUR PANELISTS

CHELSEA JOHNSON | Sociologist
Chelsea Johnson is a doctoral candidate in sociology and gender studies at the University of Southern California. As a sociologist of the body, her research explores how race, class, and gender shape the politics of style. Chelsea's natural hair journey began as an undergraduate at Spelman College, where she was confronted with conflicting understandings of black feminism and what black women should look like to survive "out there." This experience inspired her dissertation, which focuses on the natural hair movement as a challenge to Eurocentric standards for appearance across the African Diaspora. She has now traveled across the United States, Spain, France, The Netherlands, and South Africa collecting Black women's hair stories.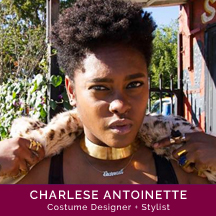 CHARLESE ANTOINETTE | Costume Designer + Stylist
Charlese Antoinette is a costume designer and stylist who lives and works between New York, Los Angeles and New Orleans. She is a multifaceted designer specializing in costume design, jewelry design, and wardrobe styling. She was born and raised in the suburbs of D.C., educated in fashion in the "illadelph" city of brotherly love and has travelled as far as Tokyo for inspiration. Her work is influenced by endless people watching, her love for the energy of New York City, the natural landscape of Los Angeles, art, architecture, her travels, cultural fashion trends and a never ending pursuit of happiness. Charlese's mother was a hairstylist and relaxed her hair when she was 5 years old. She went natural in college mostly due to not being able to afford getting her hair done on a regular basis. After going natural she realized her hair was really curly and coily and decided to keep it natural and get to know the hair she never knew.

CHELSEA HAMPTON | Natural Hair Enthusiast + Content Creator
After being inspired to learn and have the courage to wear her kinky hair from online videos, Chelsea Hampton decided to share her findings and experience to help encourage others. Going from being "relaxed" her whole life to wearing her hair "as is" has helped with a personal growth journey in self-love and self-confidence that she didn't even realize was needed. Sharing her routine and tips for better hair care so that there's more information available to others has grown as a passion to encourage the beauty in self-acceptance in the kinky/curly hair community.

SOLA BAMISHIGBIN | Actor/Writer
Sola Bamishigbin is a Los Angeles-based actress in television, film, and theatre, voiceover artist, and writer. She appeared in recurring roles as Shirley on the final season of AMC's Emmy Award-Winning series Mad Men, and as Ayo on Stitchers on ABC Family. Other credits include Killer Women and Mistresses on ABC, Perception on TNT, Jane By Design on ABC Family, various commercials, and video games.
Sola's theatre credits include Genevieve in Office Hour at South Coast Repertory Theatre in Costa Mesa, Pecola Breedlove in The Bluest Eye at the Miles Memorial Playhouse, for which she received an NAACP Theatre Award nomination for Best Lead Actress, Gail in the Robey Theatre Company's production of The River Niger, Ariel in The Tempest (Santa Monica Rep) and other productions and readings in Los Angeles, at the Guthrie Theater in Minneapolis and at the Oregon Shakespeare Festival in Ashland, Ore.
She got her first big chop 10 years ago, and hasn't regretted a moment of her natural hair journey yet.
---
FAQs
Are there ID requirements or an age limit to enter the event?
There is no ID required to enter in our CurlTalks Panel.
What are my transport/parking options getting to the event?
The Social @ Shark Pig is located on Casitas Ave. There is street parking available and parking will also be available in the main lot. There will be signage to assist!
Where can I contact the organizer with any questions?
Need to get in touch? No problem. You can email hello@curltalks.com with any questions.