Curlfriends & Conversations w/founder Shavone Riggins

Friday, May 17, 2019 from 6:00 PM to 9:00 PM (EDT)
Event Details
Grab a front-row seat and learn from the founder of Curlkalon Hair!
Meet Speaker & Founder Shavone Riggins and special guest Atlanta top beauty and hair influencer Brittany Davis.
Curlfriends and Conversations™ is an intimate talk experience that celebrates entrepreneurship, protective styling, and the natural hair journey. Get ready for empowering and amazing takeaways, meeting of new Curlfriends and everything we love and embrace about ourselves, our naturally textured hair and our lifestyle.
Join us on May 17th from 6-9pm in beautiful downtown ATL where Shavone takes us through the playbook of starting Curlkalon, entrepreneurship, the importance of knowing your purpose, and all things crochet braids! Plus enjoy complimentary food, drink, and a real conversation with Brittany Davis (@astoldbybrittanyd) on breaking through all odds in becoming a top Atlanta influencer within the hair and makeup industry.
Be with us for lots of love, laughter, shopping, and protective styling support as we mingle, and network with one another!
Shop with us purchasing your favorite Curlkalon Hair style on site!
Toast with us as we raise our glasses to collaboration amongst one another as purposeful, authentic and flourishing women with confidence and "CURLfidence"!
Immediately following the event will be an opportunity to network and continue the conversation with other aspiring women and entrepreneurs. This three-hour event featuring: Curlkalon Style Givewaways, Vendor Shopping, Hair Styling Demonstrations by Onye Styles and more.
This event will include luxe food and beverage.
Come out to CONVERSATE. NETWORK. MINGLE. SHOP! 
We hope you will join us for this amazing event and are sure you will be captivated by both Shavone and Brittany's inspiring messages, making it a conversation you will not soon forget!
---
About Shavone Riggins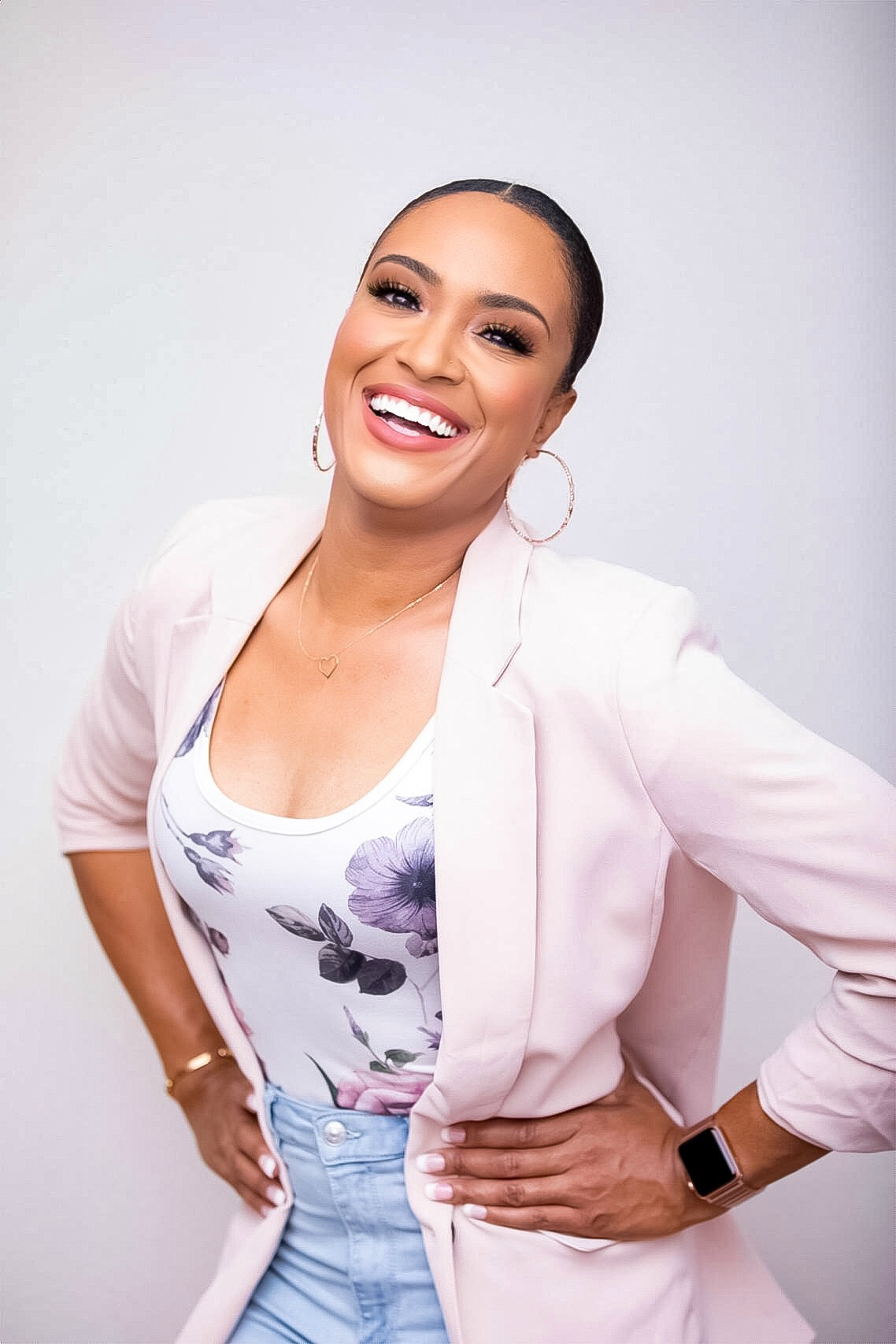 "The Girl Behind the Curl" Shavone is truly a breath of fresh air. She is a woman on the move and she has no plans of stopping anytime soon. Shavone has turned a problem she faced as a natural hair wearer for 14 years into a solution to her hair maintenance that became less time consuming through crochet braid protective hairstyling as a busy mother of six into a highly successful company in under one year that has now shipped out millions of effortless curls providing "Curls with Confidence" to women worldwide.
Shavone Riggins is the founder of Curlkalon Hair, a protective hair styling solutions brand that provides pre-looped, textured curls using the installation method of crochet braiding to achieve effortless crochet hairstyles.
Shavone provides the goals and vision to Curlkalon Hair and is happy spending her day's growing Curlkalon as the CCO and inspiring women to be filled with confidence in business and life through being more than what they've come from, one goal at a time in purpose and on purpose.
IG: @shavoneriggins
About Brittany Davis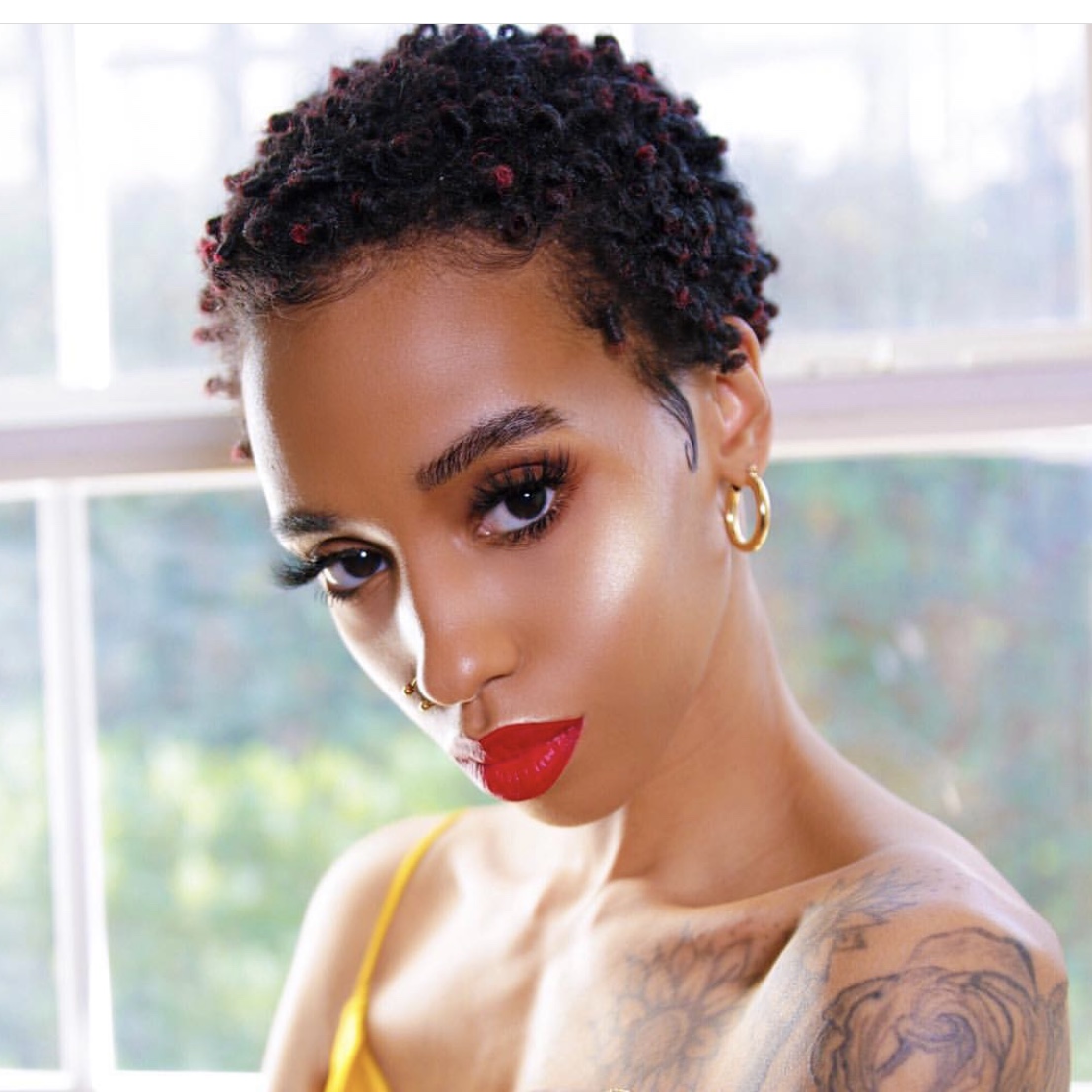 Meet Brittany Davis a lifestyle influencer that was raised in Philadelphia, Pennsylvania who moved to the state of Georgia after graduating high school at the age 19 to meet her need of longing for a change of scenery to start anew. Upon meeting her husband who is a US Army soldier and after 5 months of marriage coming stationed to Fort Bliss in El Paso, Tx Brittany found a new and quiet space of exploration, in which guided her to take her love of fashion hauls and outfit of the days onto YouTube and soon after began makeup tutorials.
Brittany gaining the attention of the top cosmetics companies in the beauty industry. Brands such as; Mac Cosmetics, NARS, Cover Girl, Makeup Forever, and many more. After years of practicing makeup, Brittany began to experiment with hair textures, colors, and styles. She began to feel the impact of encouraging women to be their own kind of beautiful. In transforming her TWA into any style she landed her first contract with Big Chop Hair Extensions alongside being a top influencer for Curlkalon Hair. In her greatest success, she created a pink Twist It Up comb in partnership with "Twist it Up", a tribute to her late aunt who was a breast cancer survivor, in which was featured on ABC hit television show "Shark Tank".
Today Brittany shares her platform with her husband of six years and their two children in creating content representing black love, motherhood, creativity plus more while still creating content for some of your favorite beauty brands and following a photography dream. She believes through her lens she's able to show "I am human too."
YouTube: As Told By Brittany D
When & Where

1175 Peachtree St NE

Atlanta, GA 30361


Friday, May 17, 2019 from 6:00 PM to 9:00 PM (EDT)
Add to my calendar
Organizer
Curlkalon Hair is a protective styling brand that is the first to offer women pre-curled and looped 100% synthetic hair designed to match her natural hair texture using the crochet braid method of installation. www.curlkalon.com