Description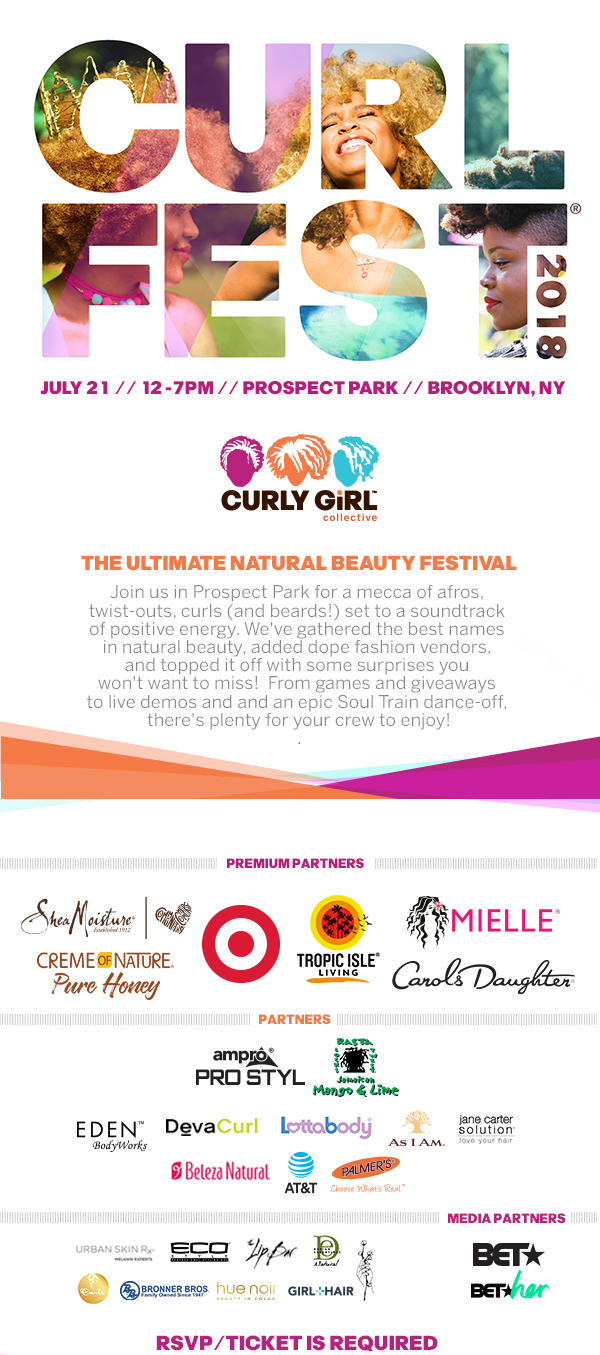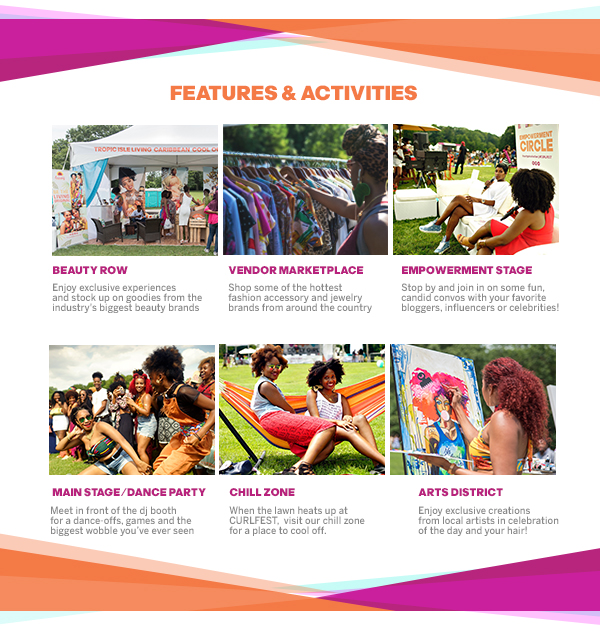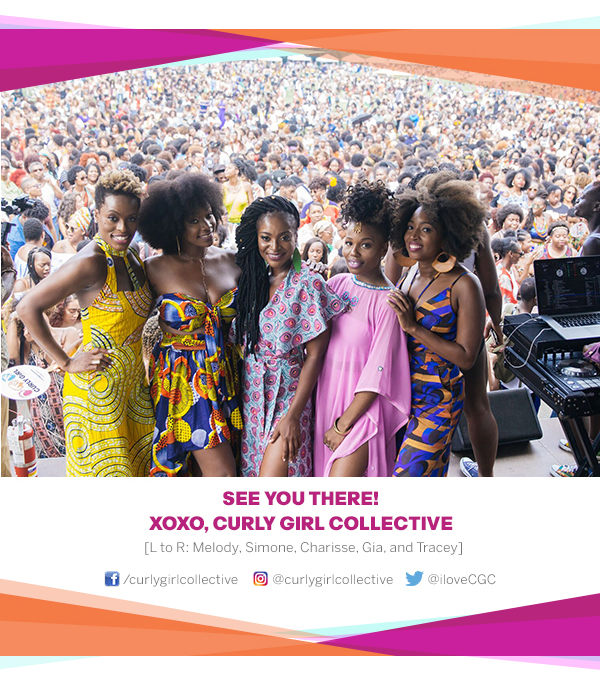 ---
FAQs
1. Do I have to RSVP?
Yes, RSVP is required for admission. Your RSVP email will include a ticket with a QR code that will be scanned at check-in. Premium tickets will be available on Monday, June 4th. Free Admission tickets/RSVPs will be available to everyone starting June 20th.
2. Can I set up my jerk stand in the park?
We're sure your recipe is amazing, but grilling is not allowed in our area of the park (sorry!). Feel free to bring as much food as you like but if you're not about that life—no need to worry! Food trucks will be onsite to provide food.
3. Is my ticket transferrable?
Yes, if you're unable to attend CURLFEST, send your confirmation email to a friend, so they can bring the QR code to scan at check-in. Each ticket is only good for single-use. All tickets are non-refundable.
4. Can I bring my kids?
Children are welcome! However CURLFEST is geared towards adults, so bring your little ones at your own discretion. (Children under 6 don't require an RSVP).
5. What's the Chill Zone?
When the lawn heats up at CURLFEST, the Chill Zone is your place to cool off and hang out! Your wristband grants entry to our new area with cooling stations, umbrella shade, hammocks, games and activities, easy access to our Eats & Treats food area, and some surprises you'll love!


---
Disclaimer
Please be aware that by attending this event, you grant Curly Girl Collective LLC, its Event Sponsors, its Successors, Assigns and Licensees permission to utilize your name, image, likeness, acts, poses, plays, appearance, movements, and statements in any live or recorded audio, video, or photographic display or other transmission, exhibition, publication or reproduction made of, or at, the event (regardless of whether before, during or after event) for any purpose, in any manner, in any medium or context now known or hereafter developed, without further authorization from, or compensation to, you or anyone acting on your behalf.
Attendees assume all risk and danger incidental to attendance of this event (in any capacity) and release the owners of Curly Girl Collective and CURLFEST and their close corporations, employees, suppliers, sponsors or representatives from any and all liabilities, damages, costs and expenses arising from any cause whatsoever. This includes but is not limited to any damage, theft or loss of property or earnings, as well as any death or injury or damage to any person within the premises of CURLFEST before, during or after the festival. The organizers can also not be held responsible for poor weather, water or power interruptions, or any other unforeseen circumstances that may occur. Right of admission is reserved.